Listen
THE MICHAEL LITTLETON MEMORIAL LECTURE 2015
MIGRATION - THE GLOBAL CHALLENGE OF OUR TIMES
DELIVERED BY PETER SUTHERLAND
Thursday 17 December 2015
6.30pm
RTÉ Radio Centre, Dublin 4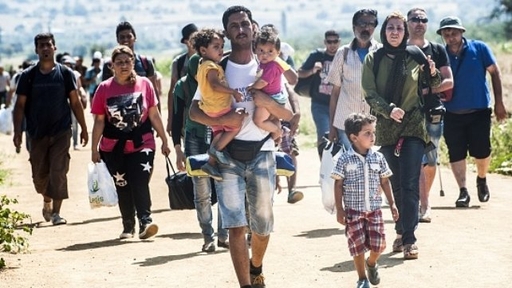 Migratory flows and, particularly, the provision of asylum for refugees will continue indefinitely. This will challenge both our values and sense of our own identity. It will also challenge the EU as a whole and will require greater solidarity between the Member States.
UN Special Envoy on Migration Peter Sutherland will ask the question as to why some States are prepared to take the burden - and others will not share it.
At a recent talk at Knock in August, Mr. Sutherland said: "People are to be unified on the basis of their shared values not on the needs of national identities such as those which some have thought of in the past to divide humanity or through the promotion of ethnic loyalties calculated to engender xenophobia and racism."
Quoting from encyclical letters from Pope Francis, Mr. Sutherland said "we need to understand the unique dignity of every human person and strengthen the conviction that we are one single human family. So we must not in these times reject in particular those who are escaping from persecution, war or climatic disasters. The numbers may be intimidating but we have no right to reject. We have no right to do other than be hospitable."
The mass movement of people, he said, has created an unprecedented humanitarian crisis in recent times in Europe and elsewhere.
This view will be interrogated through the prism of recent violent events in Paris, Russia and Lebanon.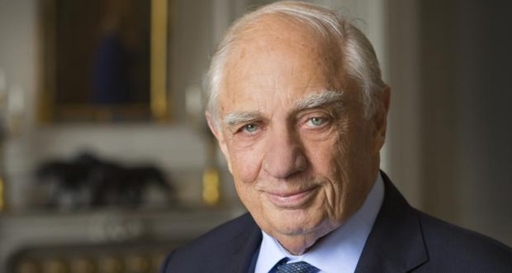 Peter Sutherland, UN special envoy on migration
TO ATTEND
Due to the phenomenal demand for tickets for this year's Michael Littleton Memorial Lecture, we have reached our quota for audience members. However, you will be able to listen to a broadcast of the lecture on RTÉ Radio 1 on Saturday, 26 December 2015 at 1pm.
BROADCAST
The Michael Littleton Lecture 2015: Migration - The Global Challenge of Our Times will be broadcast on RTÉ Radio 1 on St. Stephen's Day, 26 December 2015, 1 - 2pm.