Marian Finucane Sunday 3 June 2018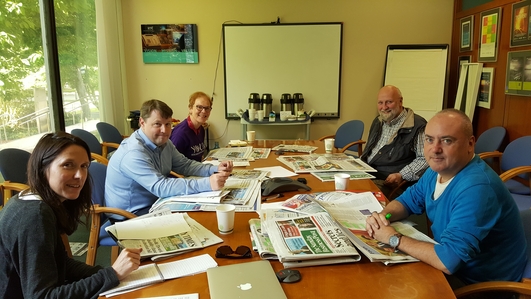 The Newspaper Panel 03/06/18
Fergus Finlay - CEO of Barnardos, Noeline Blackwell - Chief Executive of the Dublin Rape Crisis Centre, John O'Brennan - Professor of European Integration in Maynooth University, Francesca Comyn - Legal Affairs Correspondent with The Sunday Business Post, Ciarán Hancock - Business Editor of The Irish Times
Disclosures Tribunal
Francesca Comyn, Legal Affairs Correspondent with The Sunday Business Post, with a review of the Disclosures Tribunal this week.
Italian Politics
A government was finally formed in Italy this week and freelance journalist, Josephine McKenna, joins Marian on the line from Rome to discuss.
The World Cup
Will Slattery, Digital Sports Journalist with Independent.ie, joins Marian in studio ahead of the 2018 World Cup.
About The Show
In-depth interviews, human interest stories, consumer and lifestyle news as well as a lively panel discussion on issues of the week and newspaper reviews.
Saturday and Sunday from 11am-1pm