Marian Finucane Sunday 27 May 2018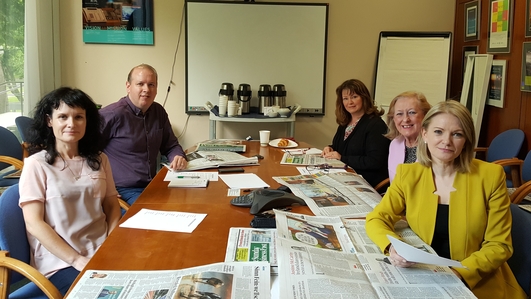 The Newspaper Panel 270518
Deirdre Duffy - Campaign Manager, Together for Yes, Caroline Simons - Legal Consultant, Love Both, Geraldine Kennedy - Former Editor of The Irish Times, Olivia Buckley - Director of Communications, Irish Tax Institute & Jerry O'Sullivan - Presenter of "Kerry Today" on Radio Kerry
Donegal Votes No
Donegal was the only constituency to vote No in the referendum on the eighth amendment - John McAteer, Editor of the Tirconaill Tribune speaks to Marian.
Femicide
Gillian Dennehy, Services Manager at Women's Aid, joins Marian in studio to talk about femicide. The Women's Aid 24hr National Freephone Helpline number is 1800 341 900.
International Reaction to the Repeal of the Eighth Amendment
Kevin Doyle, Group Political Editor of Independent News & Media and Philip O'Connor, Swedish-based journalist join Marian in studio to take a look at how the international media covered the result of the referendum.
About The Show
In-depth interviews, human interest stories, consumer and lifestyle news as well as a lively panel discussion on issues of the week and newspaper reviews.
Saturday and Sunday from 11am-1pm