RTÉ Radio 1 Remembers the 1913 Lockout
On 26 August 1913, the trams stopped running in Dublin. The workers who abandoned their vehicles were members of Jim Larkin's Irish Transport and General Workers Union. They were protesting against a demand from their employer, William Martin Murphy to sign a pledge to leave the union. They faced the choice of giving up union membership or being sacked.
This marked the beginning of the 1913 Dublin Lockout which would ultimately involve 20,000 workers and 300 employers. One hundred years later, it remains the most famous labour dispute in Irish history. During the six months of the Lockout, families endured severe poverty, hardship and starvation.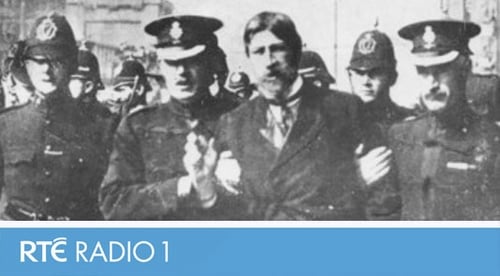 Throughout 2013, items, interviews and series about the Lockout are being broadcast on RTÉ Radio One's various programmes.These include The History Show, Liveline, Today with Pat Kenny and Arena as well as The Michael Littleton Memorial Lecture and the documentary series Citizens Lockout. Links to our Lockout coverage are listed below.
Women and Children of the 1913 Lockout
Jim Larkin and the 1913 Lock Out
February Book Club: Strumpet City
The Michael Littleton Memorial Lecture
Citizens Lockout 1913 to 2013 discussion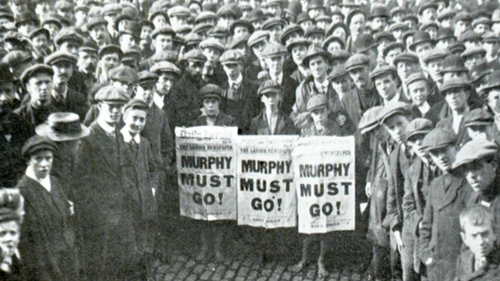 Throughout the week of 26 August
RTÉ Radio 1 Remembers the Lockout during the week of 26 August with a selection of short recorded pieces giving a flavour of the time, the tenements, the characters involved in the dispute and how it affected the workers and their families.
These will be broadcast during ad breaks at 7am, 9am, 11am, 1pm, 3pm, 5pm and 7pm.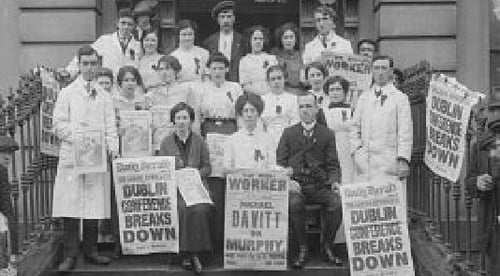 Additional podcasts: we have produced over 100 podcasts to mark the centenary of the Lockout with a mix of family history, verse, song and historical analysis.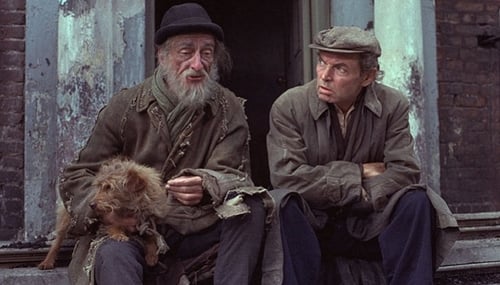 Podcast contributors:
Padraig Yeates, author of Lockout Dublin 1913 (Gill & McMillan)
Niamh Puirseil, historian
Donal Fallon, historian and lecturer
Catriona Crowe, National Archives of Ireland
Des Geraghty, former president of SIPTU Conor Mulvagh, historian
Ann Matthews, historian
Shane MacThomais, Glasnevin Museum
Dr. Paul Rouse, lecturer, School of History and Archives, UCD
Francis Devine, labour historian
Sam Nolan, corresponding secretary, Dublin Council of Trade Unions
Mary Muldowney, oral historian
Readers:
David Herlihy, actor.
Aonghus McAnally, RTÉ Radio.
Gerry McArdle, RTÉ Radio