Liveline Tuesday 8 July 2014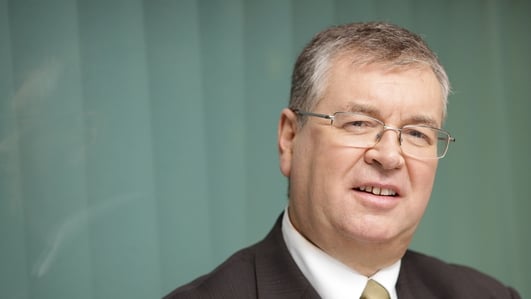 Liveline
PRESENTED BY PHILIP BOUCHER-HAYES
Michael has been in the wedding car business in Meath for 21 years. His problem is that his wedding cars are "vintage style", they are over 10 years old and therefore have to be NCT'd every 6 months. It's costing him time and money.
Alma has a full licence for a tractor, car and mini bus. She was told that she must take a test to tow a horse box behind her car. Yet she can legally borrow a tractor, hook up the horse box and driver her car according to her licence. The liveline listeners discuss the area of regulation within the transport business and some of the bizarre anomalies.
Rose has been a home care worker for 16 years. She loves her job but at the moment is unable to do it because she has had to get a new knee. She wants to highlight the fact the carers have still not received a Labour Court sanctioned "gratuity" that was due to carers. She tells Philip her story. Johns wife has cared for him for 12 years and she has lost out as a consequence, he explains why to Philip.
Audrey has MS. The regulation to legalise an MS drug that is derived from cannabis is apparently due to be signed tomorrow. She is hopeful that this drug may ease her annoying leg spasms. She, like a lot of MS sufferers, is willing to try anything.
Eddy is a 73 year old pensioner. He is on a fixed income. He has a panic alarm which gives him great peace of mind. He was horrified to discover that the Government are imposing a 23% VAT rate on this item. He tells Philip his story.
WE WANT TO HEAR YOUR STORIES
Have you got a story to tell? An issue you want to air publicly? If you'd like to talk to Joe on-air about an issue that concerns you then we want to hear from you.
You can email the programme at any time to joe@rte.ie, call the office at 01 208 3263 / 2984 / 2980 or 3438 (or out of office hours and leave a message) or on 1850 715 815, Monday to Friday from 12.30pm – 3.15pm.
All topics are considered and all calls are welcome.