Liveline Monday 13 January 2014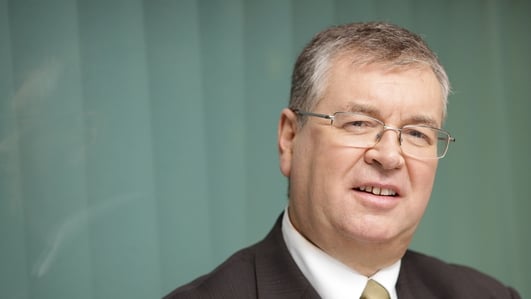 Liveline
Michael is an employer. He is fed up. He says that there is no incentive for his employees to stay in Ireland. If they try to better themselves and work more hours they are crippled with higher rates of tax. The Government are doing nothing to address this.
Jimmy is a truck driver. He also wants to work longer hours but his employer has capped his hours at 48 hours per week under an EU directive. This will leave him unable to pay his mortgage and he cannot get another job.
Dorothy's husband has Alzheimers disease. She is his full time carer. She feels that this disease is not talked about enough. Jean's husband also has Alzheimers disease. It has left her heartbroken. Both women tell Joe their stories.
Paul has been working as a sales rep for the last year. He works 50 hours a week for less than €25k per year. He got a phone call this morning to meet his boss tomorrow to discuss redundancy. He is on the way home to tell his wife. He has worked since he was 15 and has never taken a penny from the State.
Jillian McNulty suffers from Cystic Fibrosis and has just completed a 3 month stay in hospital. Since she left hospital one thing that has really irritated her is the number of smokers she has to pass on a daily basis puffing outside or even inside the entrances to buildings.
WE WANT TO HEAR YOUR STORIES
Have you got a story to tell? An issue you want to air publicly? If you'd like to talk to Joe on-air about an issue that concerns you then we want to hear from you.
You can email the programme at any time to joe@rte.ie, call the office at 01 208 3263 / 2984 / 2980 or 3438 (or out of office hours and leave a message) or on 1850 715 815, Monday to Friday from 12.30pm – 3.15pm.
All topics are considered and all calls are welcome.