Liveline Monday 9 December 2013
Important information regarding Funny Friday 25th November 2016:
Funny Friday will be broadcast live this week from Studio One in the RTE Radio Buildings.
This is a ticketed event with a limited audience capacity. Tickets have been allocated on a first come-first serve basis.
While we will endeavour to respond to all of the ticket queries received, please note that if you have not been contacted by a member of the Liveline team, unfortunately you have not been successful in obtaining tickets.
We thank you for your interest and hope to see you at a Funny Friday event in the future.
Remember, the Liveline Christmas Special will be broadcast live from Dublin's Duke Street on Christmas Eve. This is open to the public and we hope to see you all there.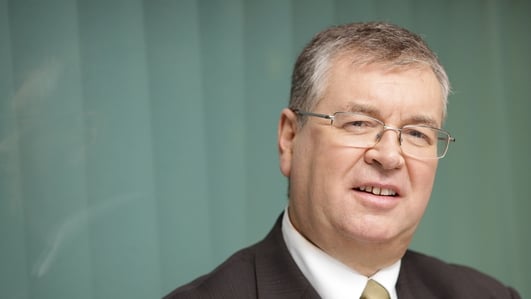 Liveline
Discussion and debate with Joe Duffy
On Liveline today, we spoke to Ann who has a son with special needs. She contacted the programme after listening to Louise Mac An tSaoi last week. Ann told us that it is a postcode lottery when it comes to healthcare. If you are lucky enough to live in Dublin, you have access to excellent healthcare for children. Elsewhere in the country, it is not so easy. She spoke about the toll trying to source help for her son and looking after him has taken on her.
Breda had her bike stolen. This is a specially-modified bike as she suffers from MS. She has cycled for miles on her bike as the exercise really helps with her condition. She told us all about how important the bike was too her and how devastated she was at its loss.
Angela remembered the time her daughter met Nelson Mandela when he was in Ireland for the Special Olympics. She has a lovely photograph from the day – her daughter, who had special needs, died earlier this year.
Rachel spoke about cruelty to horses. She works with horses every day. She reported that a horse had been beaten in Wicklow. She believes that people should have licences to own a horse.
Nuala called in with a problem – holes in only her expensive clothes. Moths or some sort of creature is quite choosy and only munching on the expensive clothes, including her daughter's Debs dress.
We ended the programme with a call from Paul Maher. He had heard Breda's plight of the lost bike and he imports such specialist bikes. He wanted to give one to Breda.
WE WANT TO HEAR YOUR STORIES
Have you got a story to tell? An issue you want to air publicly? If you'd like to talk to Joe on-air about an issue that concerns you then we want to hear from you.
You can email the programme at any time to joe@rte.ie, call the office at 01 208 3263 / 2984 / 2980 or 3438 (or out of office hours and leave a message) or on 1850 715 815, Monday to Friday from 12.30pm – 3.15pm.
All topics are considered and all calls are welcome.