Liveline Tuesday 26 November 2013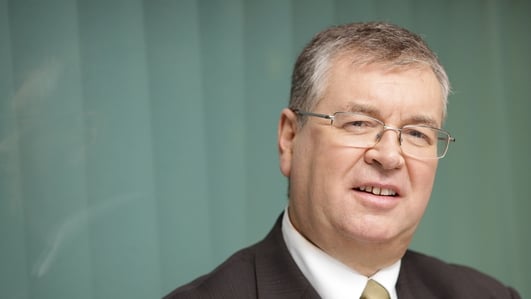 Liveline
Bernie told us all about an issue she was having with a builder. She has paid him €5,200 in total and he has left her house in a state of rubble. She has tried to contact him but he is not returning any calls. She is facing Christmas with three children in a cloud of dust.
Another caller, Alan, also spoke about the trouble he was having with a very similar builder and we also heard the other side of the story as we spoke to Joe who told us that he wasn't allowed to finish a job because, he said, he was a member of the Travelling community.
We spoke to Walter, Robert and Dan about the proposed strike by ESB workers. As an ESB employee, Dan is due to retire in 18 months time. He says there is no guarantee he will get his pension. If the pension fund goes, he will get €13 per week. Walter is already retired, having worked for ESB for 31 years, he says that the management are trying to offload the responsibility to the tax payer. Robert says that the people of Ireland should take their business somewhere else if this ESB strike comes off. He is very vexed that ESB can hold the country to ransom coming up to Christmas particularly.
Tina told us that she is on a priority list with ESB (went on in 2008 when daughter started home dialysis after Kidney Transplant). She is worried about a proposed strike and that she can't get any answers from ESB.
We spoke to Carmel and Derek who had offers for Fiver Friday which is coming up on the 6th of December. Carmel was offering singing lessons and Derrick was offering a sledge – all for a fiver.
WE WANT TO HEAR YOUR STORIES
Have you got a story to tell? An issue you want to air publicly? If you'd like to talk to Joe on-air about an issue that concerns you then we want to hear from you.
You can email the programme at any time to joe@rte.ie, call the office at 01 208 3263 / 2984 / 2980 or 3438 (or out of office hours and leave a message) or on 1850 715 815, Monday to Friday from 12.30pm – 3.15pm.
All topics are considered and all calls are welcome.