Liveline Thursday 14 November 2013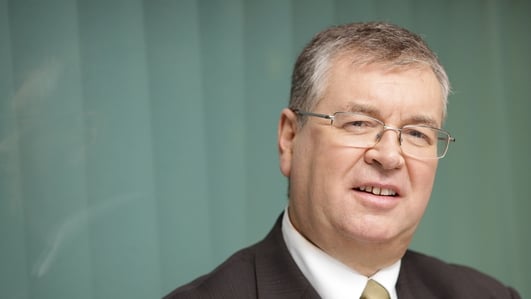 Liveline
Ireland is due to exit the EU/IMF bailout on the 15th of December 2013 without a precautionary line of credit. Ray believes that we have forgotten very quickly the sense of shame we felt 3 years ago when the Troika arrived in town. He thinks we are throwing away a safety net. Eugene agrees, he thinks we should be begging the Troika to stay.
Brian is annoyed when he hears Minister Pat Rabbitte saying that consumers will not be out of pocket as a result of credit card fraud. He is a retailer and he has been the victim of credit card fraud. He says retailers always take the hit. Susan is also a retailer and she agrees. Retailers end up out of pocket. Credit card fraud is not a victimless crime.
Ned is a farmer. He has just found out that he needs to get a license to pull a trailer above 750 kilos. He has discovered he has to sit a theory test and get a provisional license for that in a test centre. He talks to Joe.
Annette lives in Dublin 15. Irish Water are currently installing water metres near her and she says they are blocking peoples driveways and blocking roads. She is part of a campaign that is protesting against the installation of water metres.
Padraigs wife recenlty had to get a number of pain relief injections. His health insurer VHI paid €500 to the doctor and €500 to the facility. When he changed to Aviva they paid €200 to the doctor and €250 to the facility. It is the same doctor, the same procedure and the same facility. He talks to Joe.
WE WANT TO HEAR YOUR STORIES
Have you got a story to tell? An issue you want to air publicly? If you'd like to talk to Joe on-air about an issue that concerns you then we want to hear from you.
You can email the programme at any time to joe@rte.ie, call the office at 01 208 3263 / 2984 / 2980 or 3438 (or out of office hours and leave a message) or on 1850 715 815, Monday to Friday from 12.30pm – 3.15pm.
All topics are considered and all calls are welcome.