Liveline Thursday 31 October 2013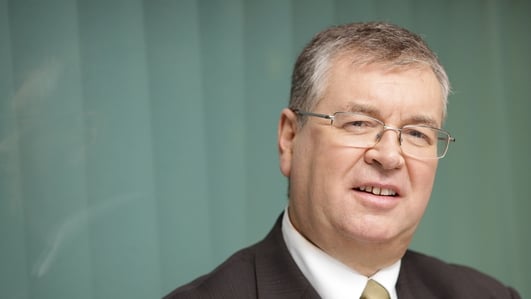 Liveline
David recently gave his 2 year old daughter a small bit of a peanut to taste. Within minutes her lips turned blue and started to swell and she went into anaphylactic shock. David tells Joe about how their life has changed since discovering his daughters very serious allergy.
Pat Specner flew in from New York to Dublin airport at 8am this morning. It took him 45 minutes to get through passport control at Terminal 2. He noticed elderly people barely able to stand with nowhere to sit. He tells Joe about his experience.
On the 1st November 2013 a height restriction on so called "super trucks" is due to come into force in Ireland. Sean is in the car transport business since 1997. He thinks the change in rules makes no sense.
Michelle Sim was listening to Marian and Amy Heeney talk to Joe on the 21st October about the abduction of their grandson/nephew, Faris, by his father Amir Ismaeil. Michelle was also married to Amir Ismaeil and he also abducted her daughter. She told her story to the Mail on Sunday and today she tells her story to Joe.
Paula says the doors of the Luas closed so quickly that she nearly left her two young sons on the platform. Des witnessed a girl get her umbrella, and very nearly her arm, stuck in the Luas doors. They tell Joe their stories.
Austin owns a lot of properties. He is going to pay his Local Property Tax by November. He says that by making busineses pay this tax pre-Christmas they are going to cripple the retail trade. The country, ie rural ireland, is already on its knees. He is appealing to Phil Hogan to change the payment date to give small businesses a chance to make some money over the Christmas period.
Allergies
David, Fiona, Rachel and Michelle on the dangers of nut allergies
WE WANT TO HEAR YOUR STORIES
Have you got a story to tell? An issue you want to air publicly? If you'd like to talk to Joe on-air about an issue that concerns you then we want to hear from you.
You can email the programme at any time to joe@rte.ie, call the office at 01 208 3263 / 2984 / 2980 or 3438 (or out of office hours and leave a message) or on 1850 715 815, Monday to Friday from 12.30pm – 3.15pm.
All topics are considered and all calls are welcome.