Liveline Monday 7 October 2013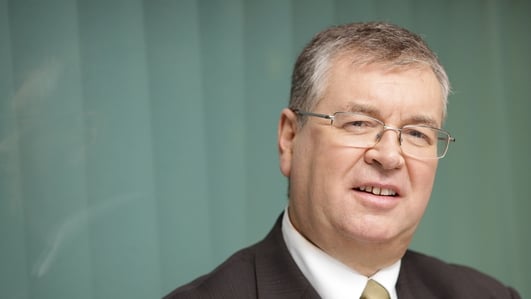 Liveline
LIVELINE LISTENERS DISCUSSED WHY THEY VOTED THE WAY THEY DID IN LAST FRIDAY'S REFERENDUMS LAST FRIDAY.
AS THE PRIORY HALL RESIDENTS AWAIT NEWS THIS AFTERNOON IN RELATION TO WHAT THE GOVERNMENT IS GOING TO DO FOR THEM…EVELYN TOLD JOE ABOUT HER FEARS FOR HER FAMILY IN THEIR PYRITE DAMAGED HOUSE IN DUNSHAUGHLIN, CO. MEATH. IT HAS BEEN THREE LONG YEARS SINCE THEIR BUILDER ARRIVED AT THEIR DOOR, INFORMING THEM THAT THERE WAS A 'PROBLEM' WITH THE FOUNDATIONS OF THEIR HOME. SHE HAS SENT A LETTER TO MINISTER HOGAN PLEADING FOR HIS HELP.
KIERAN BYRNE WAS ASKED TO LEAVE A FLIGHT FROM HEATHROW TO NEW YORK LAST THURSDAY. THE FAMILY HAD BOARDED THE FLIGHT WHEN A HOMELAND SECURITY OFFICER BOARDED AND APPROACHED KIERAN. THEY WERE TOLD THEY HAD BEEN DENIED ACCESS TO THE U.S. AND WERE ASKED TO LEAVE THE FLIGHT. THEY WERE NOT TOLD WHY. ACCORDING TO THE AMERICAN EMBASSY IN DUBLIN IF YOU HAVE BEEN DENIED ENTRY FOR NO LEGITIMATE REASON, YOU MAY SUBMIT A REQUEST FOR REDRESS THROUGH THE DEPARTMENT OF HOMELAND SECURITY'S TRAVELLERS REDRESS INQUIRY PROGRAMME. http://www.dhs.gov/dhs-trip
WE WANT TO HEAR YOUR STORIES
Have you got a story to tell? An issue you want to air publicly? If you'd like to talk to Joe on-air about an issue that concerns you then we want to hear from you.
You can email the programme at any time to joe@rte.ie, call the office at 01 208 3263 / 2984 / 2980 or 3438 (or out of office hours and leave a message) or on 1850 715 815, Monday to Friday from 12.30pm – 3.15pm.
All topics are considered and all calls are welcome.