Liveline Thursday 1 August 2013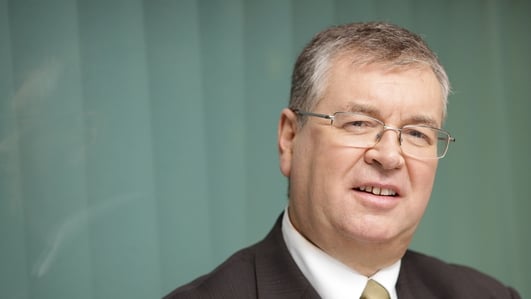 Liveline
Discussion and debate with Joe Duffy
John has been managing his 90-year-old mother's affairs since her health deteriorated in the last few years. He read on Citizen's Information that a solicitor was not necessary to draw up a general power of attorney. However despite having power of attorney drawn up in the form required by the act, signed by his mother and witnessed, the bank has refused to accept it.
Anita's daughter Kerry will be 5 next month and has leukemia. Ten months after her first bone marrow transplant they got the awful news her cancer was back. Her prognosis was bleak but she started an unlicensed form of chemotherapy that Anita describes as "smart chemo" and Anita donated her bone marrow. Since then Kerry has been very well. Professor Owen Smith explains the process to Joe.
Eileen and her sister want to pay their property tax weekly from their pensions. However while Eileen's first installment went out on July 5th her sister's didn't and they're wondering if anyone else had experienced that.
Margaret talks about the challenges of dealing with her adult son and his mental health problems. Samantha is a recovering alcoholic and reacts to Margaret's story from yesterday's show.
Georgie tells Joe her bank card was stolen after she bought some groceries in her local supermarket and a bill of €880 run up on it.
Last week John collided with the glass patio doors in his home and needed 6 stitches to his knee. After seeing so many near misses in shopping centres etc John tells Joe he thinks there should be stickers put on these doors to warn people
WE WANT TO HEAR YOUR STORIES
Have you got a story to tell? An issue you want to air publicly? If you'd like to talk to Joe on-air about an issue that concerns you then we want to hear from you.
You can email the programme at any time to joe@rte.ie, call the office at 01 208 3263 / 2984 / 2980 or 3438 (or out of office hours and leave a message) or on 1850 715 815, Monday to Friday from 12.30pm – 3.15pm.
All topics are considered and all calls are welcome.