Thursday 7th February 2013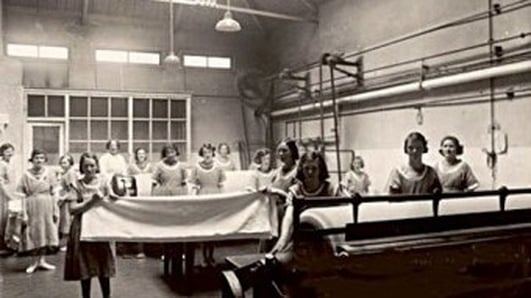 Magdalene laundries
The report of the Inter-Departmental committee to establish the facts of State involvement with the Magdelen Laundries led to more reaction on Liveline.
Philomena told her story to Joe, at the age of 19 she was brought to the mother and baby home on the Navan road in Dublin and this led to her giving up her first child for adoption. She was later moved to the Magdalen laundry in Gloucester street in Dublin . She recalled the tough conditions she had to work under at the Laundry . Philomena later moved to a mother and baby home in Castlepollard in Co Westmeath where she gave birth to her second daughter. She also gave her up for adoption but managed to keep in touch through the kindness of a nun there. Years later , Philomena , who now has seven other children made contact again with both adopted daughters and all her family have now been reunited. Philomena never spoke to anyone about her time in the Laundry , she couldn't face opening up that window on the past " there are hundreds of Magdalens out there who never speak. It's too hard to go back to the past".
Other callers to the programme spoke about their involvement with the Laundries as workers and visitors.
Peg spoke to Joe about how she almost gave her baby up for adoption 41 years ago but managed to avoid the regime of mother and baby homes and reared her child with the help of family and friends.
WE WANT TO HEAR YOUR STORIES
Have you got a story to tell? An issue you want to air publicly? If you'd like to talk to Joe on-air about an issue that concerns you then we want to hear from you.
You can email the programme at any time to joe@rte.ie, call the office at 01 208 3263 / 2984 / 2980 or 3438 (or out of office hours and leave a message) or on 1850 715 815, Monday to Friday from 12.30pm – 3.15pm.
All topics are considered and all calls are welcome.