Liveline Tuesday 29th January 2013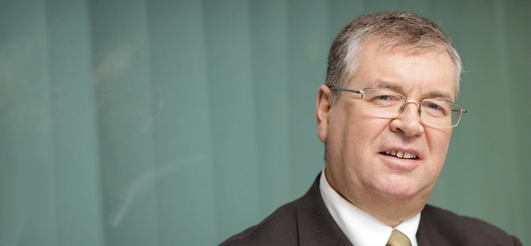 Liveline
Discussion and debate with Joe Duffy
Marys son is a Garda, she says she worries for him every time he goes to work. She wants him to quit the force.
Bernie was visiting her partner in hospital. She parked her car and paid her fee. She overstayed by 15 minutes and was clamped. It cost her €120.
More callers talk to Joe about their experience of the pain caused by Trigeminal Neuralgia, and how they dealt with it.
dangers for gardai and morale at work
Mary's son is a Garda. Every day he leaves for work she fears he won't come home. A lot of Gardai exist from pay cheque to pay cheque. She has urged her son to give up his job, even though he loves it. Mary and Richard know that morale in other sectors is also very low. Ann's son is also a Garda. About 10 years ago he was attacked and was off sick for a year as a result. She worries about him too.
clamping
Bernie has visited 4 hospitals in the last 4 days. Her partner has septicaemia. IN Our Lady's Hospital in Navan she drove into the first public car park, but it was full. She proceeded to the second car park, but the barrier wouldn't lift. She eventually parked in a pay and display area. She went into the hospital and emerged to a clamped car and a €120 fine. 7 cars in a row had been clamped. One woman was in tears saying that was her grocery money for the week.
Trigeminal Neuralgia
Trigeminal Neuralgia is rare in Ireland. However the Liveline listeners who suffer from the disease have been ringing Joe in droves. Emma is 24 she has had TN since she was 17. She eventually had to resort to brain surgery to cure the problem. She describes how surgeons removed the back of her skull and inserted some tissue from her neck. Joe has suffered from TN for many years. He describes when an episode hits. He says he lashes out. He once almost wrecked a doctors surgery and punched a clinician. He doesn't even remember it, he was in so much pain
WE WANT TO HEAR YOUR STORIES
Have you got a story to tell? An issue you want to air publicly? If you'd like to talk to Joe on-air about an issue that concerns you then we want to hear from you.
You can email the programme at any time to joe@rte.ie, call the office at 01 208 3263 / 2984 / 2980 or 3438 (or out of office hours and leave a message) or on 1850 715 815, Monday to Friday from 12.30pm – 3.15pm.
All topics are considered and all calls are welcome.