Inside Culture Monday 25 July 2016
Creativity, Culture and a world of Ideas on Inside Culture presented by Fionn Davenport 10pm Mondays RTE Radio 1.
Profiles, interviews, features and discussion with emerging and established Irish and International people in the creative and cultural sectors.
This is a versatile programme that can move across disciplines from crafts to cultural agendas and will include long-form discussions and features on well known artists, cultural topics and the history of ideas. The range will give an access point for the general listener as well as a more seasoned and professional arts listenership.
This programme aims to create an intimacy with artists' work and provide textured pieces that inform and provide a listening experience with high production values.
Independently produced by Zoe Comyns – the show brings together a team of innovative radio makers who have a passion, understanding and sensibility for Arts and Culture who will create a far-reaching and fresh sounding series that complements the existing output on RTE Radio 1.
Inside Culture, Monday 25th July
Representation of Jews in Irish Literature is an exhibition currently running at the Royal Hibernian Academy in Dublin. It explores the depiction of Jewish people in Irish literature and society from the Middle Ages. Joyce's Leopold Bloom in Ulysses is, perhaps, the most famous Jew in Irish literature and his struggle with national identity pinpoints the difficulties many Jewish people have had in Ireland. Fionn Davenport visits the gallery to look at the exhibition and he meets Barry Montgomery who is a research associate in Irish-Jewish Literature at the Ulster University, to discuss anti-semitism and the notion of the wandering jew. They're also joined by Rióna Ní Fhrighil, lecturer in Modern Irish at NUI Galway who describes a 1968 satirical novel written in Irish featuring a Jewish character - one of the few such characters in the Irish canon. An Uain Bheó, written by Diarmuid Ó Súilleabháin. His character, Louis Stein, is an Irish-Jewish medical student whose experience echoes that of Joyce's Bloom. Ruth Gilligan's 4th novel Nine Folds of Makes a Paper Swan (Atlantic Books) has just been published and it tells the story of Jewish identity and heritage in Ireland through characters and interwoven stories set in 1901, 1958 and 2013. She talks about the background to the novel and we hear her read excerpts from it. Fionn also speaks to Maurice Cohen who is Chairman of the Jewish Representative Council. He tells Fionn about his family who came here 100 years ago.
The National Gallery in Dublin is holding a series of talks over the summer highlighting the work of Irish artists in France from 1860 to 1915. Dozen of men and women, including Sarah Purser, William Leech and Roderic O'Conor, travelled there to encounter new sights and new styles of painting. Their work can be seen at the gallery and the influences of major movements in art, such as impressionism and post-impressionism are clearly evident. Fionn visits the museum to view the works and to hear how the experience helped the painters to develop their own styles as well as influence Irish artists at home.
Maria Delaney explores the work of Irish silversmiths, spanning the centuries from 18th century Dublin to the present day. She discusses the life of master silversmith Thomas Bolton, later Lord Mayor of Dublin, joins makers Stuart Cairns and Cara Murphy as they exhibit their work in London's V&A museum and she visits the National College of Art and Design in Dublin where 'Metalwork' students, Aisling McLoughlin and AnneMarie Reinhold are preparing for their final year showcase.
The Dublin International Piano Festival and Academy is now in its fourth year. Concerts and masterclasses are planned for various venues across the city. Dr. Archie Chen from The Piano Academy of Ireland introduces us to highlights of this year's festival and discusses the life and works of Frédéric Chopin whose name is most closely associated with the piano. Dr.Chen then dives into Chopin's watery Barcarolle opus 60 and brings us on an aural journey through rivers, streams and cascades.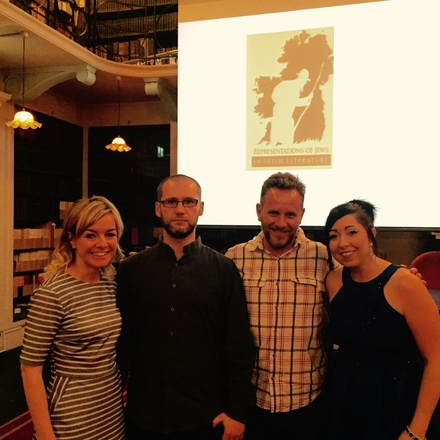 Fionn Davenport with guests at the RHA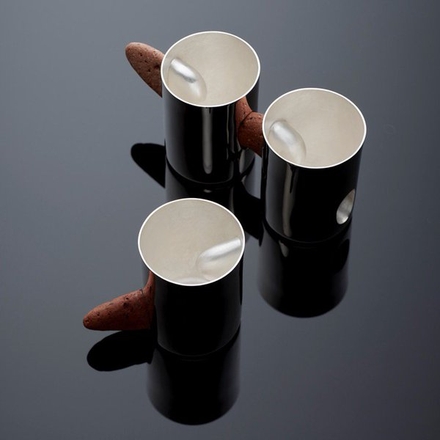 Silverwork by Cara Murphy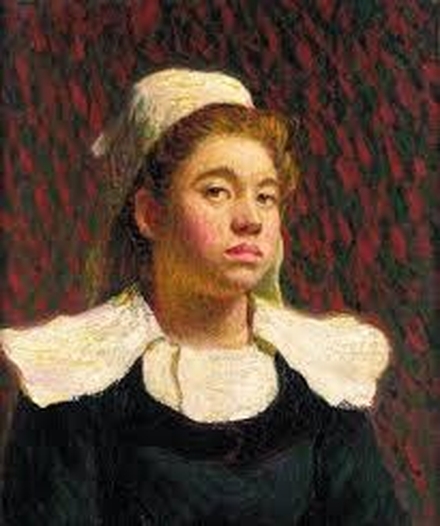 Le Bretonne by Roderic O'Conor