Inside Culture Monday 19 June 2017
Creativity, Culture and a world of Ideas on Inside Culture presented by Fionn Davenport 10pm Mondays RTE Radio 1.
Profiles, interviews, features and discussion with emerging and established Irish and International people in the creative and cultural sectors.
This is a versatile programme that can move across disciplines from crafts to cultural agendas and will include long-form discussions and features on well known artists, cultural topics and the history of ideas. The range will give an access point for the general listener as well as a more seasoned and professional arts listenership.
This programme aims to create an intimacy with artists' work and provide textured pieces that inform and provide a listening experience with high production values.
Independently produced by Zoe Comyns – the show brings together a team of innovative radio makers who have a passion, understanding and sensibility for Arts and Culture who will create a far-reaching and fresh sounding series that complements the existing output on RTE Radio 1.
Inside Culture, Monday 19th June
This week on Inside Culture Fionn Davenport travels with the Voyager Golden Record ''the ultimate mixtape''. It was created to go on board Voyagers I and II space missions in 1977. It's the inspiration behind a new show which will run during this year's Galway International Arts Festival. It's called Golden Record and Fionn is joined by curator Maeve Mulrennan, and two artists involved in the show, Richard Proffitt and Niamh O'Malley.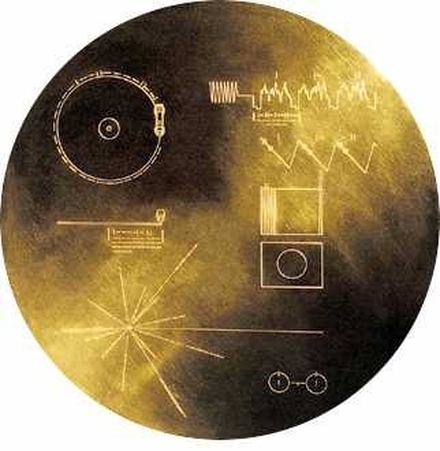 Golden Record 1977
A phonograph, sent with the needle, was prepared by Carl Sagan astrophysicist (among many others), and was sent at a time when people were excited about Space exploration. In many ways it was from an American perspective and showed a very Western point of view.
Included was the music of Bach, Stravinsky and Chuck Berry. They sent Mathematical Equations, images of the Grand Canyon, Olympic medal winners and, pointedly, there was no politics or photographs of war. It was a 'welcome to Earth brochure'. It even included the sound of two people kissing (Carl Sagan and his colleague on the project, Annie Druyan, who fell in love at the time).
The new show for the Galway International Arts Festival has been interpreted by artists and Richard Proffitt describes his installation, with objects, artefacts and sound.
Maeve O'Malley used the Nephin mountain in her home place of Co.Mayo as the inspiration for her response to the project. The mountain represents permanence and her piece includes a video of a drive around the mountain. This also reflects the landscape images put into the Golden Record.
Maeve Mulrennan tells Fionn how the show demonstrates the inherent will we have to communicate and to explore.
Rowan Somerville is a UK writer and the author of several novels. His latest work, however, is a book of nonfiction. Beat tells the story of one human heart. It begins in 2001. A suicide bomb was detonated outside a nightclub in Tel Aviv, killing twenty-two people, mostly young Israelis. The next day, in an apparently retributive act of violence, an Israeli settler shot Palestinian pharmacist, Mazan Al-Joulani in the neck, rendering him brain-dead. His family agreed to allow his heart to be transplanted into the body of an Israeli man who was critically ill. The operation was a success and as well as telling this gripping story Somerville explores the meaning of the human heart and the many misconceptions we have of it.
Beat by Rowan Somerville
Irish writer Brian Dillon's latest book, Essayism, is a paean to this form of writing. He joins Fionn to celebrate essay writing which he says can be about all manner of things.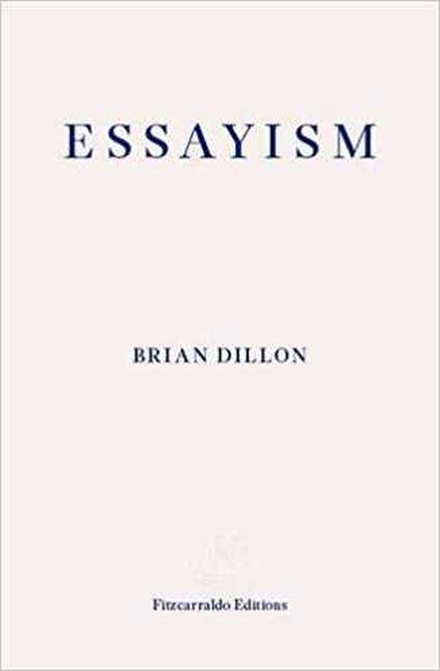 Essayism by Brian Dillon
They discuss the essay Minima Moralia by the 20th Century German writer Theodor Adorno who composed it while he was living in exile in the United States during WWII. It demonstrates how a good essay can be well made and can address some of the most terrible things at the same time.
They also talk about the Irish writer Maeve Brennan whose Long-Winded Lady pieces written in The New Yorker magazine between the 1940s-60s are often an account of a woman adrift in the city, wandering, sitting in cafés and observing life. Dillon compares her to Baudelaire or Walter Benjamin.
He also explains his decision to include his own personal narrative – a reflection on his experience of depression and reading and writing. Reading covered over the difficulties of his life and offered a way out of them.
Most of all the book is an homage to those writers which Brian Dillon has loved.
A recent 76 page report 'Gender Counts: An analysis of Gender in Irish Theatre 2006 – 2015'
was published by members of the Waking The Feminists movement and covers a 10 year period of blatant discrimination in the world of Irish theatre.
Fionn is joined in studio by Lian Bell, set designer and spearhead of the WTF movement, Dr. Brenda Donoghue, a member of the International Federation for Theatre Research, and Dr. Ciara O'Dowd one of the authors of the report (with Dr. Donohue).
Directing, acting, writing, lighting, costume and sound design are areas of theatre which are examined in the report.
10 publicly funded organisations are held to account and while the findings from the ten year period are bleak, there are positive indications for the future.
It was found that the more money an individual organisation received, in general, the lower the representation of women by it.
Analysing why, the panel suggests that the older the institution is, the more funding it gets and the outmoded systems have been handed down and haven't been interrogated. Newer companies are fresher and more modern in their approach to gender parity.
The report encourages policy makers, programmers and venue managers to make changes to approach parity – and this is something which we are beginning to see since the Waking The Feminists movement began in 2015.