2019 Competition: Stories go to air!
The winning stories from this year's competition have been announced at an awards evening in RTÉ, chosen by judges Sinéad Crowley, Liz Nugent and Declan Meade from over 2000 entries, and will be broadcast weeknights on RTÉ Radio 1 at 11.20pm. To listen click the story title link after it is broadcast.
Monday 16 September 2019: 1st Prize: Honey Days by Stephen O'Reilly read by Jane Brennan. You can also read it at the journal.ie
Tuesday 17 September 2019: 2nd Prize: Vena Amoris by Niall McArdle, read by Eamon Morrissey. Read it here
Wednesday 18 September 2019: 3rd Prize: The Boxer Rebellion by Liz Houchin, read by Janet Moran. Read it here
Thursday 19 September 2019: WonderHouse (Some Assembly Required), by Stephen Walsh, read by Peter Hanly
Friday 20 September 2019: News by Sheila Barrett, read by Ali White
Monday 23 September: Out the Pontoon Road by Edward Melvin, read by Emmet Kirwan
Tuesday 24 September: Filling in Blanks by Niamh Heery, read by Ruth McGill
Wednesday 25 September: The Planters by Mel O'Doherty, read by Gary Murphy
Thursday 26 September: Toby, Toby, Toby, by Deirdre Roycroft, read by Andrew Bennett
Friday 27 September: Salt, by Tríona Walsh, read by Caitríona Ní Mhurchú
For more information on the winning stories, click here or thejournal.ie
Liz Nugent is a writer of award-winning psychological suspense novels Unravelling Oliver (2014), Lying in Wait (2016) and Skin Deep (2018). They all topped the Irish bestsellers' list, have won multiple Irish Book Awards and have been optioned for screen adaptations. Her books have been translated into 14 languages.
In Oct 2017 Liz won the Irish Woman of the Year Award for Literature. Liz has also written extensively for radio and television.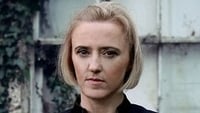 Declan Meade is founding editor and publisher of The Stinging Fly literary magazine. He run The Stinging Fly Press and has edited several highly acclamed short-story anthologies including These Are Our Lives (2006), Let's Be Alone Together (2008) and Stinging Fly Stories (with Sarah Gilmartin, 2018)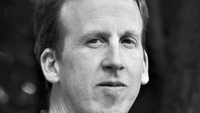 Sinéad Crowley is Arts and Media Correspondent with RTE News, working for television, radio and, online and is an experienced broadcaster and commentator in both English and Irish. Sinead is also author of the DS Claire Boyle crime novels, published by Quercus. The first three books in the series, Can Anybody Help Me?, Are You Watching Me? and One Bad Turn were all shortlisted for Crime Novel of the Year at the BGE Irish Book Awards. Sinéad also contributed to Trouble is Our Business, an anthology of Irish crime fiction published by New Island and is currently working on her fourth novel.