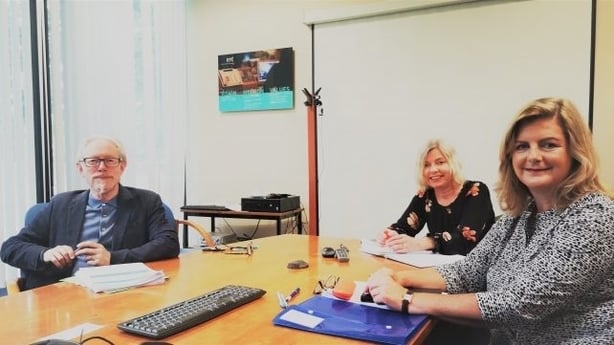 *JULY 2020 UPDATE* JUDGING UNDERWAY FOR 2020 COMPETITION
Over 4000 entries received; shortlist to be announced early September
"We Irish have an obsessive need to tell stories" – Madeleine Keane
"You're looking for someone who can make an entire world in 2,000 words" – Vincent Woods
"The familiar world around us suddenly looked very strange"– Danielle McLaughlin
RTÉ has received over 4000 entries, a record number, to this year's RTÉ Short Story Competition, one of Ireland's longest established and most significant literary prizes, in honour of Francis MacManus.
The panel of three judges met on Friday 3 July to begin the process of shortlisting the stories to a final 10 nominees which will be produced for radio, and announced in early September. A virtual awards ceremony in RTÉ will follow later in September, where the top three prize winners will be announced.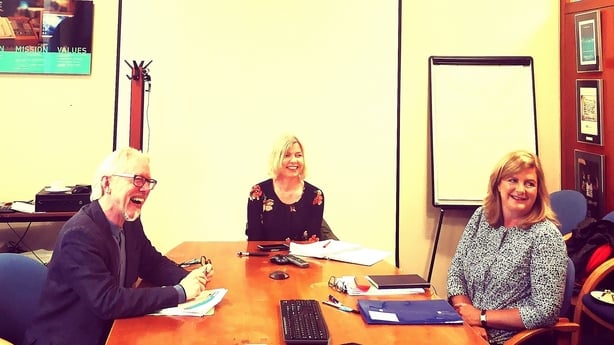 This year's judges are editor, lecturer and journalist, Madeleine Keane; award-winning short story writer and previous prize-winner of the RTÉ Short Story Competition, Danielle McLaughlin; and writer and broadcaster Vincent Woods.
Previous prizewinner and judge for 2020, Danielle McLaughlin, says: "This competition offers writers a great opportunity to reach such a large audience. And at a time when the familiar world around us suddenly looked very strange and inspired so many people to write stories, it really is wonderful for those writers to think that the story they have written at the kitchen table, maybe over several months, and invested so much in has the opportunity to be listened to by so many people all over the country."
The overall winner will receive €3,000, while €2,000 and €1,000 will be awarded to the second and third place prize winners respectively. A further seven runners-up will receive €250 each. All 10 short stories in the shortlist will be broadcast in a season of new writing on RTÉ Radio 1 in the autumn and will feature in an RTÉ podcast. The top three prizewinning stories will also be published on thejournal.ie, and all 10 stories will subsequently be published on rte.ie/culture.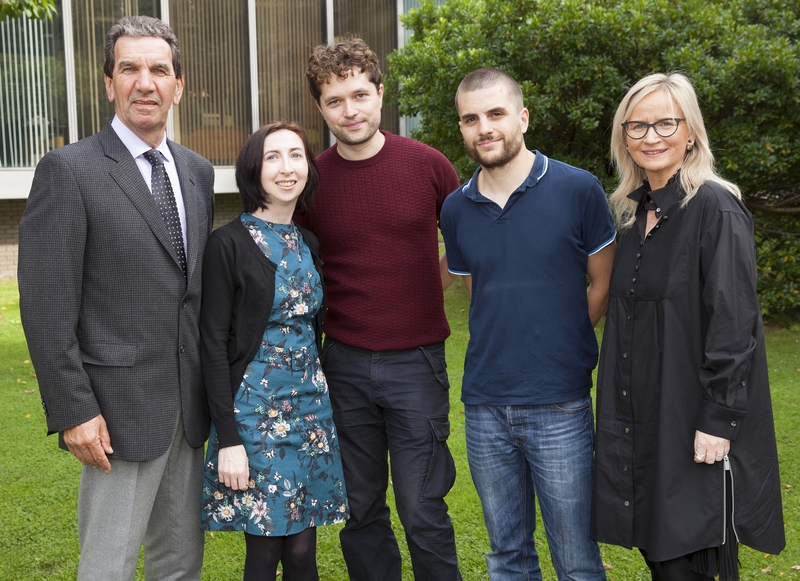 RTÉ RADIO 1 ANNOUNCE WINNERS OF THE FRANCIS MACMANUS SHORT STORY COMPETITION 2017
Top three prizewinning stories 2017
You can listen back to 2017 prizewinning stories below
Monday 2 October: First prize: The Flare Carves Itself Through The Dark by Colin Walsh, read by Gary Murphy


Tuesday 3 October: Second prize: Stones That Might Be Diamonds by Barbara Leahy, read by Kathy Rose O'Brien


Wednesday 4 October: Third prize: Flashing Lights by Felipe Deakin, read by Kathy Rose O'Brien

One of Ireland's longest established and most significant literary prizes, the Francis MacManus Short Story Competition, announces newcomer to fiction Colin Walsh as winner of this year's contest for his story, The Flare Carves Itself Through The Dark.
Pictured at the RTÉ Radio Centre, left to right, are: Tom Maguire, editor of RTÉ Radio 1; Barbara Leahy (2nd prize); Colin Walsh (1st prize); Felipe Deakin (3rd prize); and Dee Forbes, director general of RTÉ.
The Francis MacManus Short Story Competion, in memory of the writer and RTÉ radio producer Francis MacManus, has been a critically important launchpad for new and emerging writers since its inception in 1986. Past winners have gone on to receive national and international acclaim, including Claire Keegan, Molly McCloskey, Anthony Glavin and Nuala O'Connor.
Colin wins €3,000 euros and his story will be broadcast on Monday 2nd October at 11.20pm on RTÉ Radio 1 in the Book on One slot, followed by the second and third prizewinners and, over the following days and weeks, by the rest of the shortlist of 26 stories, chosen anonymously from almost 500 entries.
Second prize (€2,000) goes to Barbara Leahy for her story, Stones That Might Be Diamonds and third prize (€1,000) to Felipe Deakin for his story, Flashing Lights.
The stories on this year's shortlist will be read by leading actors Cathy Belton, Andrew Bennett, Ingrid Craigie, Denis Conway, Peter Hanly, Emmet Kirwan, Janet Moran, Fionnuala Murphy, Gary Murphy, Kathy-Rose O'Brien, Megan Riordan, Ger Ryan and Ali White.
Writer Lia Mills, Tramp Press publisher Sarah Davis-Goff and writer and editor, Anthony Glavin were this year's judges.
First Prize Winner: Colin Walsh: The Flare Carves Itself Through The Dark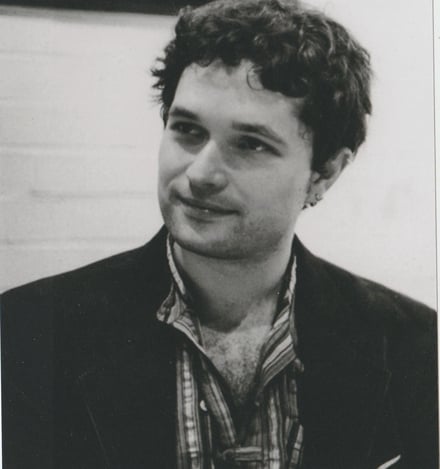 Colin Walsh:
Colin grew up in the West of Ireland and began writing fiction in 2016. Two of his stories will be published this autumn including 'Seen/Unseen', which was shortlisted for the Bath Short Story Award 2017.
About the story:
On the eve of his departure for university, a small-town teenager works his final shift in the local cinema. As he gets ready for a new life beyond the Cineplex, he encounters local characters that promise to shape his future, for better or worse.
What the judges said:
Sarah Davis-Goff: 'Great short stories have to be great on a sentence level and great on a structural level, and the best achieve more – they grab you, then surprise you. The Flare that Carves Itself Through the Dark achieves everything that a great story should. The observations are honest and creative, the characters and town sparingly well drawn, and the ending a revelation.'
Second Prize Winner: Barbara Leahy: Stones That Might Be Diamonds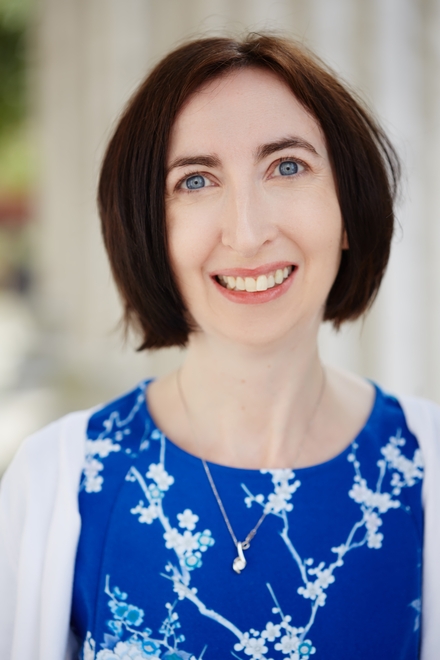 Barbara Leahy:
Barbara Leahy, from Cork, was previously shortlisted for the Francis MacManus competition in 2014. Her stories have appeared in various anthologies and journals, and have won awards including the 2017 RTÉ Guide/Penguin Ireland short story competition.
About the story:
A young girl seeks power in an adult world.
What the judges said:
Anthony Glavin: "Graphic prose and confident pacing gradually unpack a compelling storyline with a reflective adolescent protagonist, and the anger and angst she feels about her fractured family.
Third Prize Winner: Felipe Deakin: Flashing Lights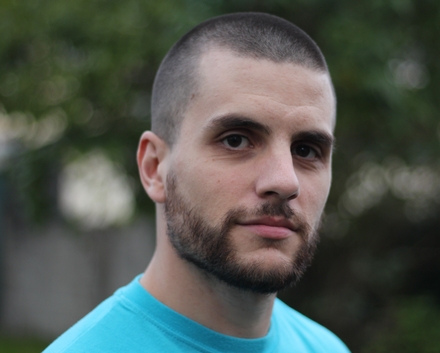 Originally from Uruguay, Felipe has lived in Ireland for 15 years. He has been a film critic for Totally Dublin and currently works in a vegetarian café near his house, while also working on a tragicomic novel that is "nowhere near completion!"
About the story:
In love for the first time, a young woman struggles to reconcile her romantic notions about her new boyfriend with the terror she feels after witnessing him have an epileptic fit during a late-night taxi ride.
What the judges said:
Lia Mills: "A captivating story, told with confident restraint. At first we think we know where we are, but then comes the turn and – where are we?"
The Francis MacManus Short Story Competition 2017 was chaired by Sarah Binchy, who, with Clíodhna Ní Anluain, produced this year's shortlisted stories. Our thanks to all who submitted stories, and our congratulations to all 26 writers on the shortlist; you can find the full broadcast schedule here.