2019 Competition: Stories go to air!
The winning stories from this year's competition have been announced at an awards evening in RTÉ, chosen by judges Sinéad Crowley, Liz Nugent and Declan Meade from over 2000 entries, and will be broadcast weeknights on RTÉ Radio 1 at 11.20pm. To listen click the story title link after it is broadcast.
Monday 16 September 2019: 1st Prize: Honey Days by Stephen O'Reilly read by Jane Brennan. You can also read it at the journal.ie
Tuesday 17 September 2019: 2nd Prize: Vena Amoris by Niall McArdle, read by Eamon Morrissey. Read it here
Wednesday 18 September 2019: 3rd Prize: The Boxer Rebellion by Liz Houchin, read by Janet Moran. Read it here
Thursday 19 September 2019: WonderHouse (Some Assembly Required), by Stephen Walsh, read by Peter Hanly
Friday 20 September 2019: News by Sheila Barrett, read by Ali White
Monday 23 September: Out the Pontoon Road by Edward Melvin, read by Emmet Kirwan
Tuesday 24 September: Filling in Blanks by Niamh Heery, read by Ruth McGill
Wednesday 25 September: The Planters by Mel O'Doherty, read by Gary Murphy
Thursday 26 September: Toby, Toby, Toby, by Deirdre Roycroft, read by Andrew Bennett
Friday 27 September: Salt, by Tríona Walsh, read by Caitríona Ní Mhurchú
For more information on the winning stories, click here or thejournal.ie
JUDGES FOR THE 2017 COMPETITION
Sarah Davis-Goff co-founded Tramp Press in 2014 to champion exceptional writing. Tramp writers have most recently won the Goldsmiths Prize, the Geoffrey Faber Memorial Prize, and the Bord Gáis Energy Irish Book of the Year Award. Sarah has written about writing and publishing for the Irish Times, LitHub.com and the Guardian. She lives and works in Dublin.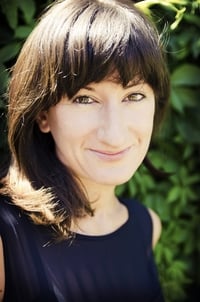 Photo credit: Norah Ward
Anthony Glavin is the author of two short-story collections, One For Sorrow & The Draughtsman and The Unicorn, and two novels, Nighthawk Alley & Colours Other Than Blue. Editor of 'New Irish Writing' in the Irish Press from 1986-88, he also served as commissioning editor for New Island Books from 1996 to 2004.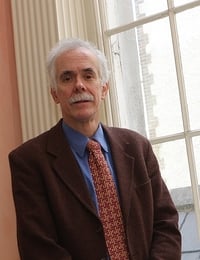 Lia Mills writes novels, short stories and literary non-fiction. Her radio essays have featured on Arena. Her memoir In Your Face is an account of her diagnosis with and treatment for mouth cancer. Her most recent novel, Fallen, was the Dublin/Belfast:Two Cities One Book selection for 2016.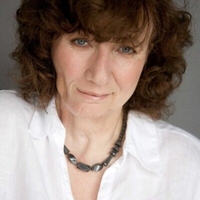 Photo credit: Mark McCall