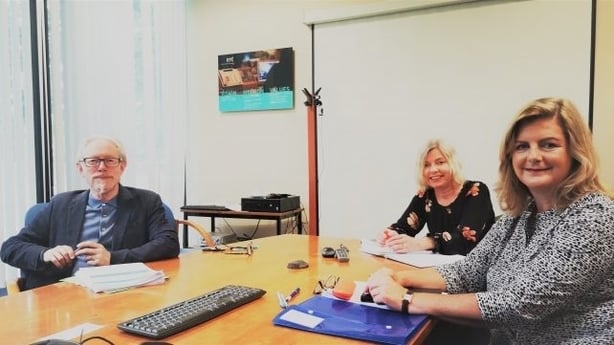 *JULY 2020 UPDATE* JUDGING UNDERWAY FOR 2020 COMPETITION
Over 4000 entries received; shortlist to be announced early September
"We Irish have an obsessive need to tell stories" – Madeleine Keane
"You're looking for someone who can make an entire world in 2,000 words" – Vincent Woods
"The familiar world around us suddenly looked very strange"– Danielle McLaughlin
RTÉ has received over 4000 entries, a record number, to this year's RTÉ Short Story Competition, one of Ireland's longest established and most significant literary prizes, in honour of Francis MacManus.
The panel of three judges met on Friday 3 July to begin the process of shortlisting the stories to a final 10 nominees which will be produced for radio, and announced in early September. A virtual awards ceremony in RTÉ will follow later in September, where the top three prize winners will be announced.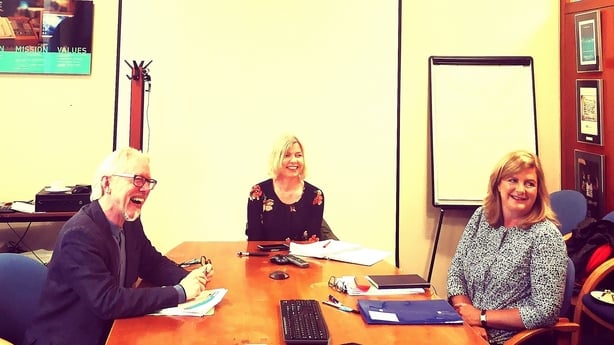 This year's judges are editor, lecturer and journalist, Madeleine Keane; award-winning short story writer and previous prize-winner of the RTÉ Short Story Competition, Danielle McLaughlin; and writer and broadcaster Vincent Woods.
Previous prizewinner and judge for 2020, Danielle McLaughlin, says: "This competition offers writers a great opportunity to reach such a large audience. And at a time when the familiar world around us suddenly looked very strange and inspired so many people to write stories, it really is wonderful for those writers to think that the story they have written at the kitchen table, maybe over several months, and invested so much in has the opportunity to be listened to by so many people all over the country."
The overall winner will receive €3,000, while €2,000 and €1,000 will be awarded to the second and third place prize winners respectively. A further seven runners-up will receive €250 each. All 10 short stories in the shortlist will be broadcast in a season of new writing on RTÉ Radio 1 in the autumn and will feature in an RTÉ podcast. The top three prizewinning stories will also be published on thejournal.ie, and all 10 stories will subsequently be published on rte.ie/culture.
RTÉ SHORT STORY COMPETITION 2020
RULES AND REGULATIONS --
***updated 27 March 2020 -- online entries now accepted***
1. The competition is open to people over 18 years of age who are Irish,
or resident in Ireland.
2. Only one entry per person is allowed.
3. Entries, in Irish or English, must be the original work of the author.
Entries must not be under consideration elsewhere, and must not have
been previously broadcast or published (including online).
4. Stories must be between 1,800 and 2,000 words in length. Please
indicate word length under the title.
5. Entries should be written in the knowledge that each of the shortlisted
stories will be read on air. Please avoid excessive use of strong
language.
6. Do not quote from copyrighted material e.g. song lyrics, literature,
poetry, scripts, in your story.
7. ****updated*** Due to the coronavirus crisis, hand-delivered entries cannot currently be accepted but electronic entries may now be submitted through the following online form. Postal submissions continue to be accepted also. You can download the form at rte.ie/writing, email fmacmanusstories@rte.ie, or phone (01) 208 3277 with your name, phone number and postal address and request to be sent a printed entry form.
8. Each entry should be typed, double-spaced on one side only of A4
paper, with pages numbered, and each page ending on a full stop. The
author is advised to retain a copy of their entry as RTÉ cannot return
scripts.
9. The author's name and contact details should only appear on the
accompanying postal entry form or on the online form and not on the story itself.
10. Entries will be accepted by post or online once they are received
by us, up to 5pm on the competition closing date, Friday 8 May, 2020.
The shortlist will be announced by early September.
11. The winners of the top three winning stories will receive prizes of
€3000, €2000 and €1000 respectively, and will be broadcast in the
autumn on RTÉ Radio 1, along with the seven other stories in the shortlist,
whose writers will each receive a runner-up prize of €250.
12. By submitting an entry for the competition, the author hereby
acknowledges and agrees that the winning entries and any other
shortlisted entry will be read out and reproduced and broadcast (in
whole or in part) on RTÉ's radio services and via the RTÉ website and
online services (including RTÉ Radio Player) as well as featured in an RTÉ
podcast available for download.
13. The author also acknowledges that the winning entries may also be
used by RTÉ for publicity purposes around the competition and
published in full or as an extract in print or online (including without
limitation RTÉ Guide, RTÉ website and other third party platforms). Entry
to the competition constitutes acceptance of these terms. If an entry
makes the top 10 shortlist, then the author will be asked to sign a
contract and RTÉ will not broadcast the entry until that contract has
been executed by both the author and RTÉ.
14. The judges' decision is final. RTÉ will not enter into correspondence
concerning any entry. RTÉ will not acknowledge receipt of entries and
does not accept any responsibility for late, lost or damaged entries.
Proof of sending is not proof of receipt.
15. Entrants must provide their name, email address, telephone number
and postal address. RTÉ will only ever use personal details for the
purposes of the competition.
16. Employees of RTÉ are not eligible to enter the competition.
17. If you are entering by post, your submission, enclosed in an A4 envelope and accompanied by an
entry form, should be delivered by the closing date, to:
RTÉ Short Story Competition,
Radio Centre,
Donnybrook,
Dublin 4