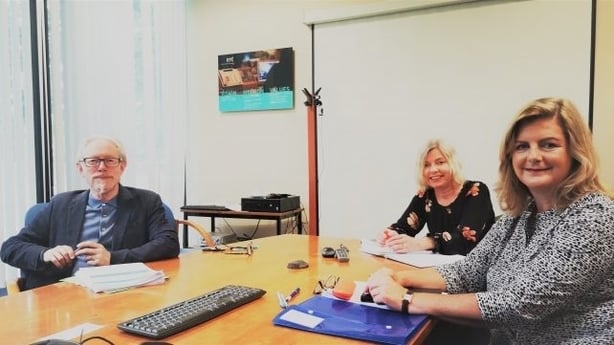 *JULY 2020 UPDATE* JUDGING UNDERWAY FOR 2020 COMPETITION
Over 4000 entries received; shortlist to be announced early September
"We Irish have an obsessive need to tell stories" – Madeleine Keane
"You're looking for someone who can make an entire world in 2,000 words" – Vincent Woods
"The familiar world around us suddenly looked very strange"– Danielle McLaughlin
RTÉ has received over 4000 entries, a record number, to this year's RTÉ Short Story Competition, one of Ireland's longest established and most significant literary prizes, in honour of Francis MacManus.
The panel of three judges met on Friday 3 July to begin the process of shortlisting the stories to a final 10 nominees which will be produced for radio, and announced in early September. A virtual awards ceremony in RTÉ will follow later in September, where the top three prize winners will be announced.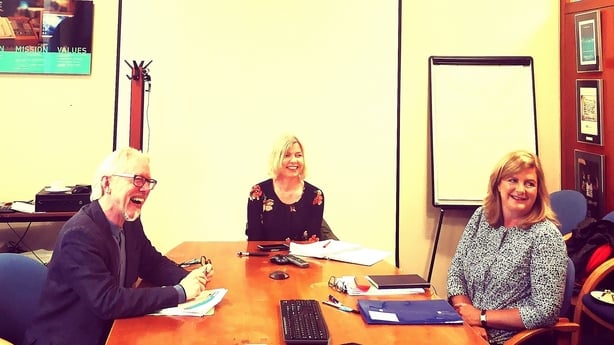 This year's judges are editor, lecturer and journalist, Madeleine Keane; award-winning short story writer and previous prize-winner of the RTÉ Short Story Competition, Danielle McLaughlin; and writer and broadcaster Vincent Woods.
Previous prizewinner and judge for 2020, Danielle McLaughlin, says: "This competition offers writers a great opportunity to reach such a large audience. And at a time when the familiar world around us suddenly looked very strange and inspired so many people to write stories, it really is wonderful for those writers to think that the story they have written at the kitchen table, maybe over several months, and invested so much in has the opportunity to be listened to by so many people all over the country."
The overall winner will receive €3,000, while €2,000 and €1,000 will be awarded to the second and third place prize winners respectively. A further seven runners-up will receive €250 each. All 10 short stories in the shortlist will be broadcast in a season of new writing on RTÉ Radio 1 in the autumn and will feature in an RTÉ podcast. The top three prizewinning stories will also be published on thejournal.ie, and all 10 stories will subsequently be published on rte.ie/culture.
It's All a Cod by Phil Kearney Byrne, Mohill, Co Leitrim, read by Pat Laffan and broadcast on Monday 18 June 2012 (1st prize winner)
The Glass by John Austin Connolly, Booterstown, Co Dublin, Read by Joe Taylor and broadcast on Tuesday 19 June 2012 (2nd prize winner)
At The Ranch by Dorene Groocock, Goatstown, Dublin 14, read by Ingrid Craigie and broadcast on Wednesday 20 June 2012 (3rd prize winner)
· The Lottery Tickets by Maire P. Crowley, Malahide, Co Dublin, read by Angela Harding and broadcast on Thursday 21 June 2012
· Departed by Barbara Tarrant, Blackrock, Co Dublin, read by Angela Harding and broadcast on Friday 22 June 2012
· All Nine Colours by Annemarie Neary, Clapham Common, London, read by Caitríóna Ní Mhurchú and broadcast on Monday 25 June 2012
· No Candles for Jamie by Jim McGowan, Kilmacud, Dublin 14, read by Joan Sheehy and broadcast on Tuesday 26 June 2012
· Haunted by a Rock Band by Frances Macken, Whitehall, Dublin 9, read by Pat Kinevane and broadcast on Wednesday 27 June 2012
· Portrait by Justin MacCarthy, Sandymount, Dublin 4, read by Cathy Belton and broadcast on Thursday 28 June 2012
· Omissions by Wayne O'Keeffe, Butlerstown, Co Waterford, read by Jonathan White and broadcast on Friday 29 June 2012
· Remembering the Big Field by Bill Coen, read by Pat Laffan and broadcast on Monday 2 July 2012
· You by Nollaig Rowan, Ranelagh, Dublin 6, read by Caitríona Ní Mhurchú and broadcast on Tuesday 3 July 2012
· The Pond by Richard Cotter, Carrigaline, Co Cork, read by Pat Laffan and broadcast on Wednesday 4 July 2012
· Falling is Just Flying Downwards by Ilija Cvetic, Ballinteer, Dublin 16, read by Pat Kinevane and broadcast on Thursday 5 July 2012
· Idling by Aideen Henry, Claddagh, Galway City, read by Pat Kinevane and broadcast on Friday 6 July 2012
· A Rest on the Stave by Marianne O'Rourke, Ranelagh, Dublin 6, read by Jonathan White and broadcast on Monday 9 July 2012
· Orange and Brown by Angela Finn, Stillorgan, Co Dublin, read by Barbara Bergin and broadcast on Tuesday 10 July 2012
· The Creek by Chris Connolly, Booterstown, Co Dublin, read by Hope Brown and broadcast on Wednesday 11 July 2012
· Hold The Line by Eileen Lynch, Dundalk, Co Louth, read by Joan Sheehy and broadcast on Thursday 12 July 2012
· Friend Me? by Peter McCarthy, Gardiner's Hill, Co Cork, read by Cathy Belton and broadcast on Friday 13 July 2012
· The Praeger and The Mohican by Áine Ryan, Westport, Co Mayo, read by Caitríona Ní Mhurchú and broadcast on Monday 16 July 2012
· Five Days to Polling Day by Danielle McLaughlin, Donoughmore, Co Cork, read by Caitríona Ní Mhurchú and broadcast on Tuesday 17 July 2012
· Operation Glasnost by William Kennedy, Dún Laoghaire, read by Joe Taylor and broadcast on Wednesday 18 July 2012