Drivetime Monday 8 February 2016
Looking at the Constituency of Louth
Mary spoke with Richard Dowling, North East correspondent to take a look at the issues facing this constituency. We also heard from voters in Louth who aired their views.
UCD Revenge Porn
An investigation is under way at University College Dublin following a report in The College Tribune that male students allegedly shared explicit images of women they had sexual relations with. Up to 200 students are members of a private Facebook group used to share stories about and rate photos of young women.
Regency Hotel Murder
The assumption had been that David Byrne's murder in The Regency Hotel had been in retaliation for the murder of Gary Hutch in Sept last year. Then came the unverified statement made to the BBC by the Continuity IRA claiming Byrne had been targeted in revenge for the murder of Alan Ryan in 2012. Conor Feehan spoke to Philip.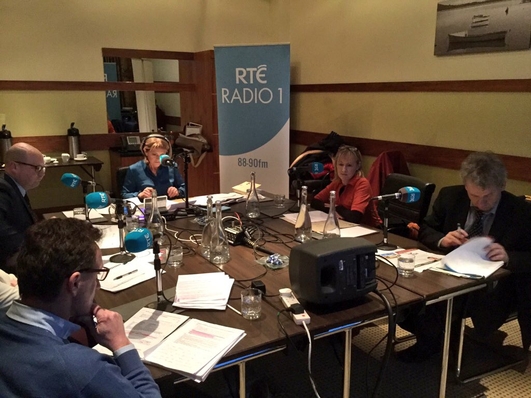 Louth Candidate Debate
The 5 Seater Louth Constituency - Ged Nash, Labour, Maeve Yore, Independent Alliance, Imelda Munster, Sinn Fein, Peter Fitzpatrick, Fine Gael and Micheal O'Dowd, Renua