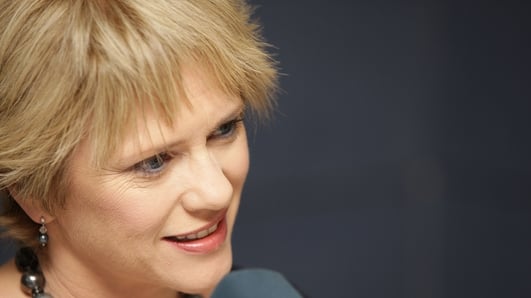 Drivetime
Mary Wilson presents an information packed evening news magazine with all the stories of the day
Mandela Lies in State
Fran McNulty reports from South Africa as Nelson Mandela's body will be lying in state for three days in Pretoria. Michael D Higgins also joins Drivetime
Migrants Rights Protest
Vigil calls government to support earned regularization for undocumented. Della Kilroy reports..
Public Accounts Committee & The CRC
Even worse than expected. PAC peels the layers to reveal financial arrangements at CRC. Philip Boucher-Hayes reports & Mary Lou McDonald joins Drivetime...
Children in Care
Colin Murphy concludes his series on Children in Care. This series is supported by Mary Raftery Journalism Fund
Labour & DL Merge
Barry Lenihan looks back at Labour & Democratic Left merger.