Mary Wilson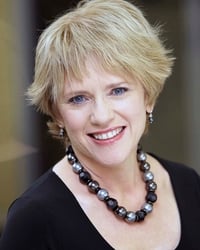 Presenter Mary Wilson came indoors to the Drivetime studio in 2006 after ten years as RTÉ's Legal Affairs Editor. Before that, she worked as a reporter across all areas of RTE news and current affairs programming on radio and television. Mary first worked with the RTÉ 89FM radio station on Union Quay in Cork and moved to Donnybrook in 1990. She was Journalist of the Year in 2000 and a winner in the Law Society Media Awards for news broadcasts and documentaries. Drivetime has also won several PPI National Radio Awards. Mary is a native of Drangan, Co. Tipperary, the mother of a teenage daughter and enjoys travel, music, hill walking and relaxing at home with good TV boxed sets.
Fergal Keane – Reporter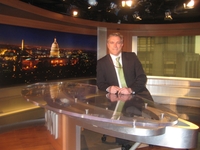 Fergal Keane is one of RTE's most experienced and best-known journalists, reporting on major events, at home and abroad, for more than two decades. He also contributes regularly from RTÉ's Dáil studios on the political machinations of the day. Fergal has reported on numerous elections and referendums and most major domestic events across RTÉ Radio 1's programming. In recent years he reported on two US Presidential elections, two Papal Conclaves, several natural disasters and wars in both Iraq and Afghanistan. A multi award-winning journalist, Fergal was voted Ireland's broadcaster of the year in 2004 for his coverage of the war in Iraq. Before joining RTÉ, he reported for several national newspapers, and spent extensive periods in Northern Ireland. Fergal is a graduate of University College Cork and of Dublin City University.
Philip Boucher-Hayes – Reporter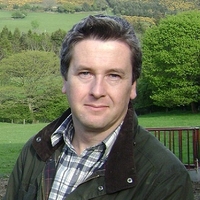 Philip Boucher-Hayes started writing for local newspapers in 1987 and joined RTÉ in 1993. He began reporting on 5-7 Live and the Gerry Ryan Show before producing the Gay Byrne Show. Philip's reporting has taken him to Iraq, Lebanon, Kosovo, Latin America, Israel, occupied Palestinian Territories, Iran, Tsunami-hit South East Asia and New York for September 11th. He was Head of RTÉ Radio's Investigative Unit for three years, during which time he won the PPI News Broadcaster of the Year award, having previously won The Law Society's Justice Media Award. In 2009 Philip wrote a book with his wife Suzanne Campbell: Basketcase: What's Happening Ireland's Food? He has made several documentaries and series for television including What's Ireland Eating? and Buyer Beware. Currently Philip presents Crimecall with Grainne Seoige.
Tom Donnelly – Series Producer
Tom Donnelly has been series producer of Drivetime since July 2012. A native of Borrisokane, Co. Tipperary, he graduated from UCD with a BA in History and Politics and an MA in Irish Politics. Tom joined RTÉ in November 2001 as a researcher/reporter, working first in Radio 1 current affairs programmes and then in music and arts features at Lyric fm, based in RTÉ's Limerick studios. He returned to Dublin as producer in February 2005 and worked on a range of feature and entertainment programmes including Spectrum, Interpretations and Rattlebag, before becoming series producer of The Tubridy Show. Tom returned to his first love – current affairs – when he joined the Drivetime team in October 2008. He co-produced all of RTÉ Radio's election day programmes in recent years, including the 2009 local and European elections, the 2010 British general election and the 2011 general election. Tom has judged the PPI National Radio Awards for the past 4 years.
Sara Burke – Health Policy Analyst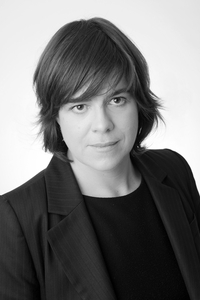 Sara Burke is a health policy analyst, journalist, and part-time researcher at Trinity College Dublin. Sara has a weekly health slot on RTE Radio 1's Drivetime programme and a fortnightly column in the Medical Independent. She has a PhD from Trinity College Dublin on the politics of Irish health policy making. Her book Irish Apartheid: Healthcare Inequality in Ireland was published in June 2009. Sara was managing editor in Village magazine from 2004 to 2006. More at www.saraburke.com
Della Kilroy – Reporter
Della Kilroy is an award-winning broadcast journalist born and raised in Dublin and has worked across many programmes on RTE Radio. Della received a justice media award for her high court reporting of repossession rulings for Drivetime in 2011. She holds an Honors degree in English, Media and Cultural Studies and has a First Class Masters in Broadcast Production for Radio and Television. Della has also worked in documentary production with her first radio documentary for RTE Radio One broadcast in 2009. 'Leaving Care', was on the subject of teenagers struggling to survive as they leave the state care system at eighteen. Her second documentary 'One World: Under the Mango Tree' brought Della to the North East Democratic Republic of Congo. There she followed a community living with the aftermath of LRA violence and child abduction. Her short documentary for the Curious Ear series was broadcast in 2013 and documents the Big Brothers Big Sisters youth mentoring programme it Ireland. It follows the stories of three matches, including herself, and the friendships they have built. You can follow Della on Twitter here.