CountryWide Saturday 4 January 2020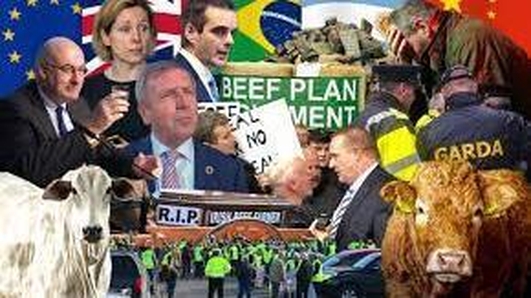 Countrywide podcast
Aoibhinn O'Brien of Food Cloud.ie which continues to develop ways of reducing food waste joins Damian in studio this morning. Ella McSweeney meets Co, Mayo sheep farmer Catherine Powers Grady. Suzanne Campbell on plastic in the food chain & its threat to human health. What lies ahead in Irish Farming in 2020, Justin McCarthy Editor of the Irish Farmers Journal & Nicola Weir, presenter of Farming Matters programme on BBC Radio Ulster join Damian.
For food waste initiatives go to http://www.foodcloud.ie
Plastic Exhibition in Science Gallery on Pearse Street conitunues to Feb 9th https://dublin.sciencegallery.com/plastic/
About The Show
Speech Broadcaster of the Year Damien O'Reilly and the CountryWide team feature the events, people and happenings that bring colour and life to communities, towns and villages across the country.