CountryWide Saturday 30 November 2019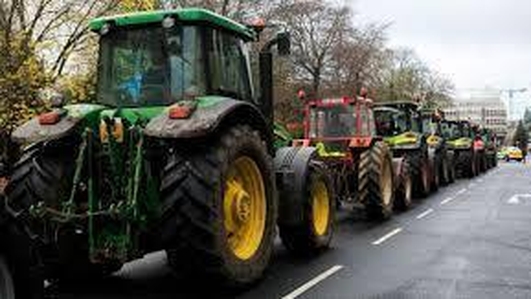 Countrywide podcast
A report on this week's beef farmers protest in Dublin & Macra Na Feirme young farmer of the year awards. Wild deer culling, Suzanne Campbell joins Damien in studio. Richard White of the National Farm & Forestry Contractors in Ireland on their concerns in farming. Also Richard Kennedy CEO of Devenish nutrition, named the EY Entrepreneur of the year joins us from our Sligo studio. Brenda Donohue found herself in the company of Graham Norton when he visited Co Cork earlier this week.
Event of National Farm & Forestry Contractors in Ireland takes place at the National Show Centre next Wednesday Dec 4th in Cloghran near Dublin Airport.
Bandon Grammer School - a history by Ian Coombes is available for 30 euro
About The Show
Speech Broadcaster of the Year Damien O'Reilly and the CountryWide team feature the events, people and happenings that bring colour and life to communities, towns and villages across the country.