CountryWide Saturday 10 January 2015
KEEP OFF THE GRASS UNLESS YOU WANT DAIRY SUCCESS, THAT IS!
The Positive Farming Conference takes place in Clonmel Co Tipp, Wed and Thurs of next week. So what is a Positive Farmer? Co-founder Michael Murphy, himself a major player in the dairy industry in Ireland with interests in dairying here, the US and New Zealand, explains it to Damien.
Postive Farmers have been going for 19 years and their mission is to counteract the image of the whining farmer, and to show how well-managed grass based dairy farms in Ireland can be both the best in the world and highly profitable.
The conference is sold out (to all intents and purposes) but you could try ringing 0876070150
Keywords
YOU CAN'T BUCK THE (COUNTRY) MARKET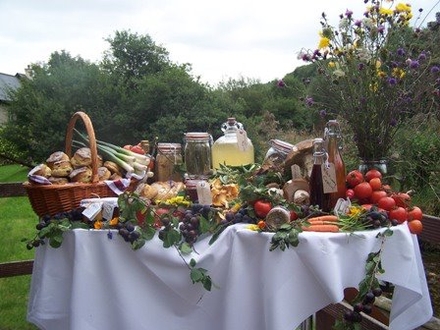 Do know the difference between The Country Market and a Farmers' Market? Nor did we, until Suzanne Campbell explained it all to Damien: they are a co-op, selling local only produce, originated under the auspices of the ICA.. Don't take it from us though -check out Suzanne..
Check out: www.countrymarkets.ie
Keywords
BEEF ON THE LOOS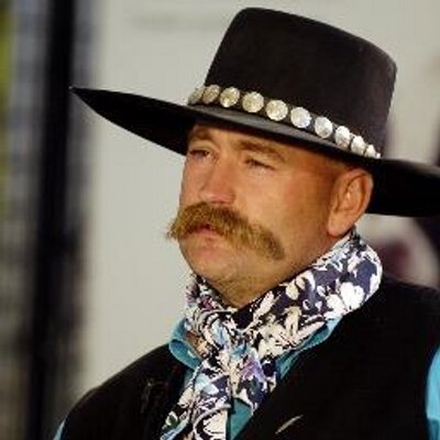 Yes,Trent Loos even looks like a cowboy
Trent Loos is a rancher, farmer, broadcaster and commentator on farming issues in his home state of Nebraska in the US. And he gives Damien his angle on the potential for Irish Grass Fed "Green " beef on the week the ban on imports from Ireland was finally lifted.. some of which may not be quite as rosy as the initial euphoria at the time of the announcement.
Check out Trent's Twitter : @trentloos
Keywords
IT'S ALL GEEK TO ME
Brian Lally went to the RDS to find out what the youth are at this week.. The Scientific Youth of course.. Carbon Hoof Prints, Which egg shape is easier to hatch, how worms work for your waste, wave power, seaweed as biomas to produce heat..
Check out : www.btyoungscientist.ie
THIS LITTLE PIGGY WENT TO MARKET - AT A LOSS!
Pat O'Flaherty farms in Rathangan, Co. Kildare and supplies Quality Assured DNA certified pigs to Rosderra Meats in Edenderry, Co. Offaly. Pat is a graduate of the UCD School of Agriculture and is Chairman of the IFA National Pigs and Pig meat Committee immediately prior to his election. Pig prices have crashed to 1980 prices and Damien went to his farm to check out the pig business.. only 200 or so pig producers are left in Ireland.
IFA PIG COMMITTE: http://www.ifa.ie/sectors/pigs/contacts/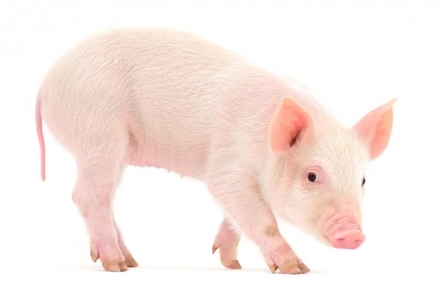 About The Show
Speech Broadcaster of the Year Damien O'Reilly and the CountryWide team feature the events, people and happenings that bring colour and life to communities, towns and villages across the country.