CountryWide Saturday 8 February 2014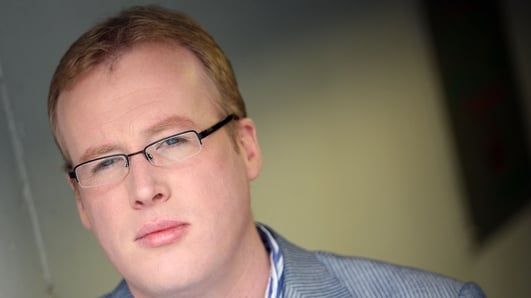 CountryWide
People, events and happenings around the country, presented by Damien O'Reilly.
Cost & damage of recent poor weather
But first, with parts of the country still in the grip of a status Orange Weather alert, this week I visited West Clare where farmers are counting the cost of the recent wind and rain.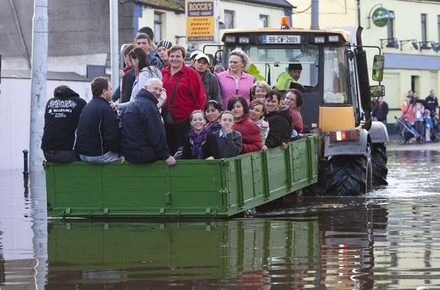 Farmers who find the cannot feed animals have been urged to contact the department at 1850 211 990. You can find more information on Teagasc website.
Donegal Orchestra
Young musicians from as far apart as Donegal, Wexford and Galway are making their way to the National Concert Hall in Dublin to take part in today's Annual Festival of Youth Orchestras. More than 400 young players will perform original works and arrangements from the classical repertoire, from film scores, and of course a few pop tunes too. Jim Doherty spent a bit of time with the Donegal Youth Orchestra as they prepared for their big day out…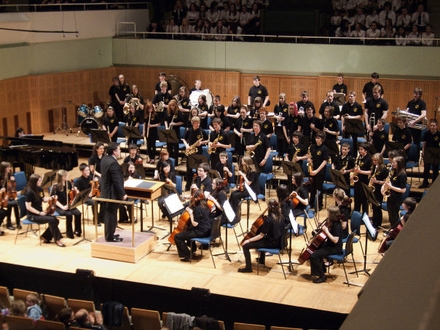 The Belfast Youth Orchestra pictured above.
For more information on the Festival of Youth Orchestras, click here.
"Act Like A Lady, Lift Like A Beast"
A very interesting documentary going out on RTE Radio 1 this evening, about the sport of female power lifting. Sligo woman Clare Connolly is a female power-lifter, and she holds the world record in her age and weight category. Clare is only five foot two and under 8 stone but she can lift twice her body weight. Declan Brennan has made a fascinating documentary about Clare, who's now living in Dublin.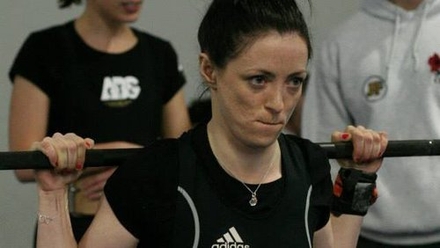 Clare pictured above lifting some impressive weights.
You can listen to "Act Like A Lady, Lift Like A Beast" this evening at 6pm or it's available to listen to now on the Doc on One website.
Beer fest
The craft beer movement is a fast-growing phenomenon in pubs and off-licences around the country. There are about 30 craft breweries in Ireland, and between 2012 and 2013 sales rose by almost half, which is an impressive figure in itself.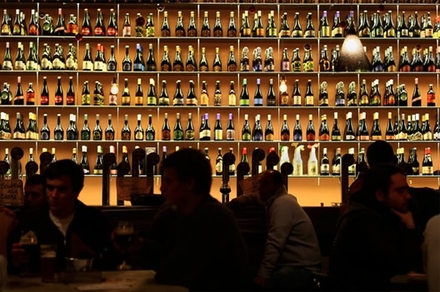 The market in Ireland is still nowhere near as strong as in the United States, where 10 percent of beers sold come from craft breweries but it's a market on the rise in Ireland. Sinead Egan visited the Alltech Craft Brews and Food Fair in Dublin's Convention Centre, where she met a female brewer from Tuam in County Galway, keen to squeeze every last drop out of the brewing process with Sarah Roarty of N17 Brewery.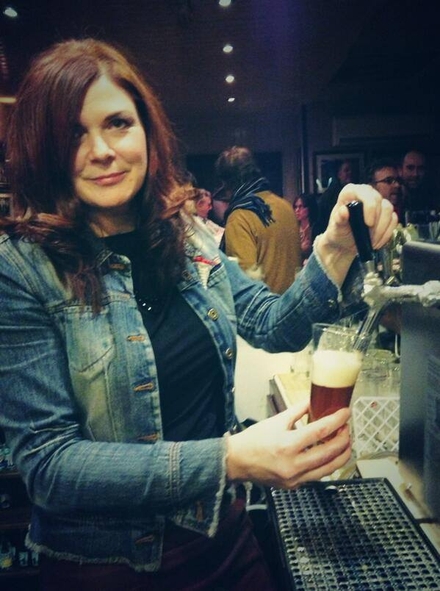 Sarah Roarty of N17 Brewery pulling and serving a glass of N17 Rye Ale.
The Craft Brews and Food fest is on today in the Dublin Convention Centre for more information visit here.
Farmageddon - Philip Lymbery
Do you care where your meat comes from? Do you think about the conditions in which animals which provide us with our meat were reared? Of the 70 billion farm animals produced worldwide each year, two thirds are farmed in whats termed factory farm conditions. That's according to my next guest who has just written "Farmageddon, the true cost of cheap meat". Louise Denvir went to Newbridge in County Kildare this week to ask shoppers if they cared about where their meat comes from. The co author Philip Lymbery spoke to Damien from Surrey.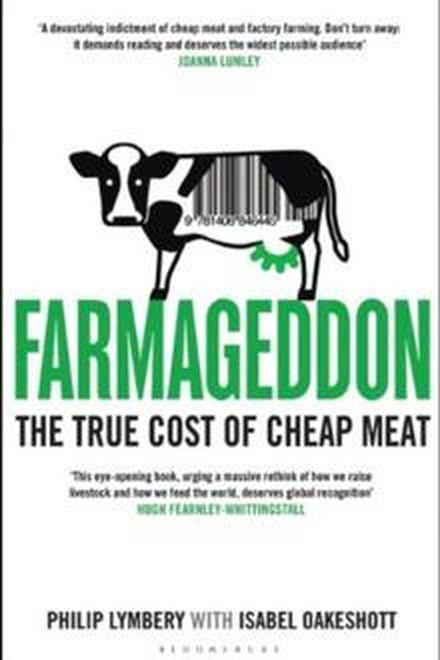 About The Show
Speech Broadcaster of the Year Damien O'Reilly and the CountryWide team feature the events, people and happenings that bring colour and life to communities, towns and villages across the country.