CountryWide Saturday 31 August 2013
IdentiGEN
Ronan Loftus of IdentiGEN and the DNA traceback project is in association with the IFA and SUpervalu and Carty Meats will carry the logo. This revolutionary technology can enlighten us as to the origin of our meat.
Bovine TB & Badger Culling
Fintan Kelly of the Irish Wildlife Trust, Sarah Swaddling of BBC's Farming Today and farmer John Waters discuss the culling of badgers.
Fintan's Tee-Shirt pictured !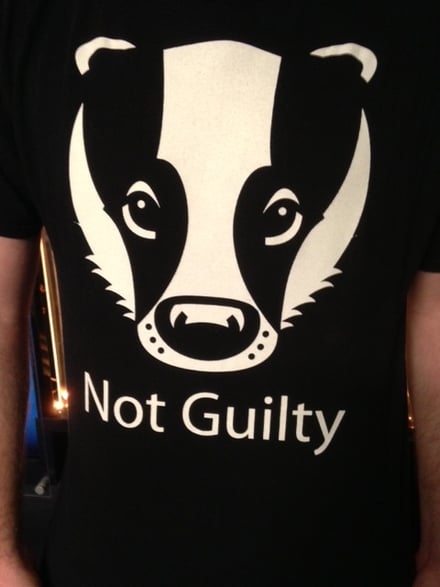 About The Show
Speech Broadcaster of the Year Damien O'Reilly and the CountryWide team feature the events, people and happenings that bring colour and life to communities, towns and villages across the country.