CountryWide Saturday 27 July 2013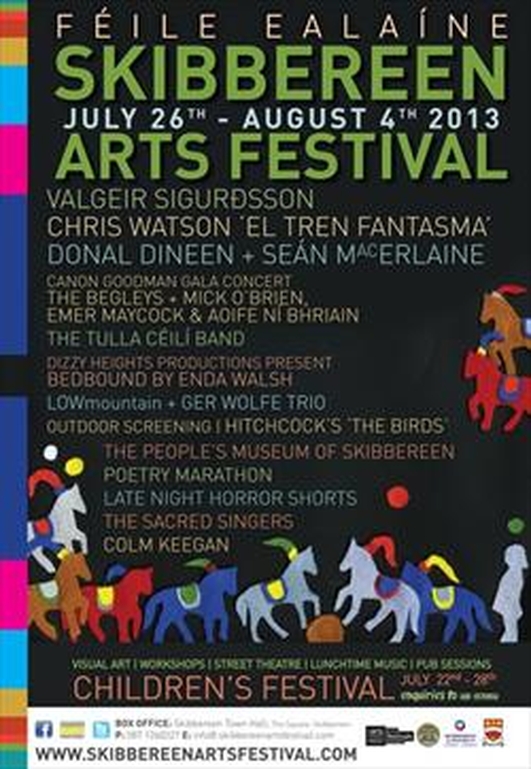 Skibbereen People's Museum
Don't be in a rush to throw out papers and old bills you have lying around the place. A pop up museum in Skibbereen, Cork will open for the arts festival there at the end of this month.
The People's Museum of Skibbereen runs from today, July 27th to next Saturday August 3rd you can find out more information on Skibbereenartsfestival.com
About The Show
Speech Broadcaster of the Year Damien O'Reilly and the CountryWide team feature the events, people and happenings that bring colour and life to communities, towns and villages across the country.