CountryWide Saturday 22 June 2013
CountryWide
People, events and happenings around the country, presented by Damien O'Reilly.
Turf Cutting Championships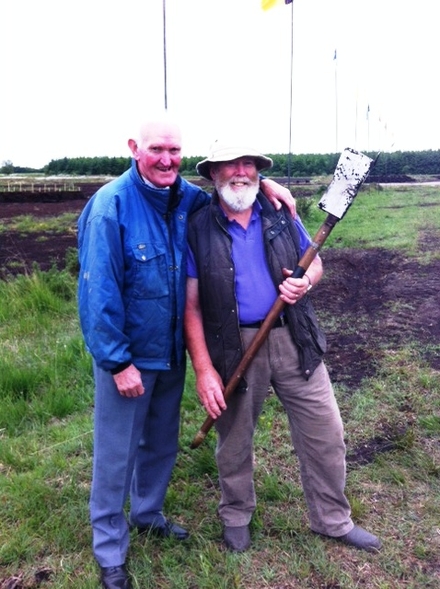 It's that time of the year again….tractors, and trailers are making their way from the Bogs of Ireland laiden with turf for the long winter ahead… Most of that turf was machine cut, as has been the practice for decades now – but today in Daingean Co. Offaly we're stepping back in time and re-introducing the slean ! The National Turf Cutting Championships are taking place today in Daingean, Co. Offaly at 12 noon.
Stramberries in Summer
We all love strawberries in summertime - but many of us ask why don't they taste like they used to? Strawberries are available in Irish supermarkets year round but they are grown in Spain or as far as the US,and cheap imports from Holland have sent many Irish fruit growers out of business. Food reporter Suzanne Campbell visited John Green in Gorey County Wexford who farms potatoes, soft fruit and has twenty two acres of strawberries under tunnels....
Keywords
Gerry Mc Entee
Six months ago today, the sudden and tragic death occurred of Shane McEntee, Junior Minister for Agriculture. Shane had taken his own life.This week, Shane's older brother, former Meath footballer and surgeon Gerry McEntee spoke to Damien about Shane.
About The Show
Speech Broadcaster of the Year Damien O'Reilly and the CountryWide team feature the events, people and happenings that bring colour and life to communities, towns and villages across the country.