CountryWide Saturday 18 May 2013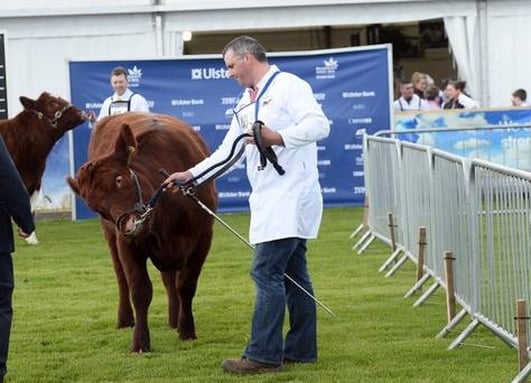 BALMORAL SHOW IS JUST A-MAZE-ING
The Royal Ulster Agricultural Society (RUAS) runs what is arguably the biggest agricultural show on the island. But this year for the first time, it happened at the Maze in Long Kesh near Lisburn, site of the H-Blocks. Richard Wright is the Agriculture Correspondent for BBC NI and he filled Marty in on the history of the site, and of the Balmoral show. Despite the historical resonances, the show is an unprecedented success this year. The show ran from 15 to 17 May.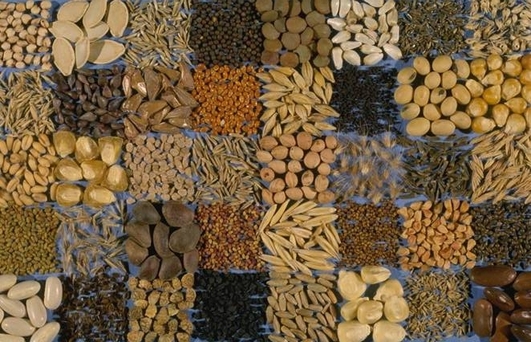 PLANTING SEEDS OF SAFETY
The start of May saw the annual Young Social Innovators Showcase and Awards at the Citywest Hotel, Dublin, and one of the finalists was a project on farm safety from students of Sacred Heart Secondary School, Clonakilty, Co Cork. The students decided to direct their efforts at children. Brian Lally went to find out about their booklet and video.
The video is here to view :http://www.youtube.com/watch?v=tf9oeoBZiZQ
Young Social Innovators - www.youngsocialinnovators.ie/
BAD WEATHER OUTCOMES LEAD TO BAD INCOMES
The bad weather over the last few months if putting many farmers under pressure. Livestock farmers are running up huge feed bills as they try to cope with the fodder crisis. But the bad weather really began a year ago and the effects are now showing up in their pockets. This week Teagasc published preliminary figures, from its national farm income survey . These figures show that farm incomes fell by 15% in 2012. Frances Shanahan got the figures from Anne Kinsella, an economist based at the Teagasc research centre in Athenry, Galway
Teagasc web: www.teagasc.ie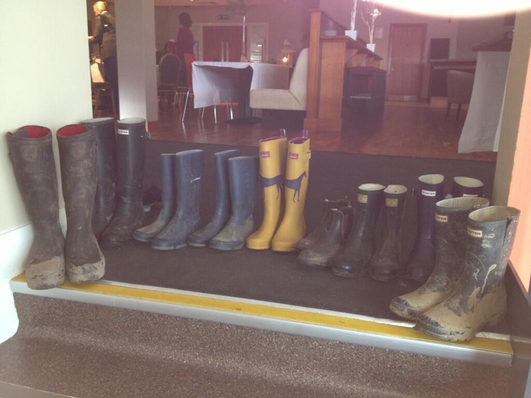 NOT JUST BIRDS WHO TWEET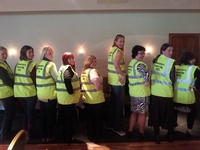 All 9 Hi Vis and Hi Profile women.
Louise Denvir was at the meeting of the "farmerettes" in Kilkenny last week and she fills Marty in on what happened on Twitter, including the issue of the term "farmerette". There will be a follow up online today - You can find us on @RTECountrywide and follow the Countrywide hashtag #RTECW.
We want to hear from women and men about their experiences with social media and if they agree or disagree with any of the points the farmerettes have made.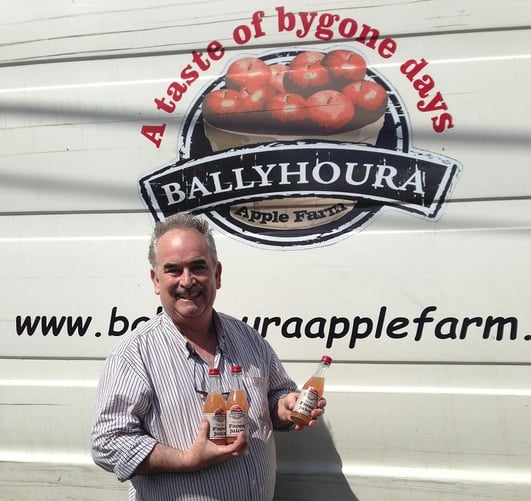 A BALLYHOURA OF A TASTE
The Craftisan Food Group 'A Taste of Ballyhoura Country' celebrated their 1st birthday last week. This pilot project supported by LEADER company Ballyhoura Development based in South Limerick/North Cork involves seven producers; the Ballyhoura Apple Farm, Clotilde's Fruit Compôtes, Eight Degrees Brewing, Hodgins Foods, Horgan's Delicatessen Supplies, Old Irish Creamery Cheeses and Pandora Bell Confectionery. With May bringing blossoms to its thousands of trees, Diarmuid McIntyre dropped into the Ballyhoura Apple Farm to talk to Maurice Gilbert. Web:www.atasteofballyhouracountry.com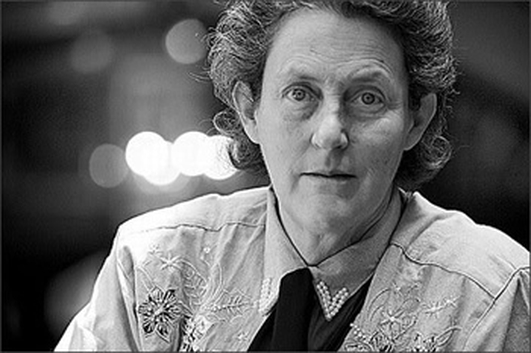 NO GRANDIN STANDIN HERE
Dr Temple Grandin is one of the world's leading animal scientists, Professor at Colorado State University, bestselling authour, autistic activist, and consultant to the livestock industry on animal behaviour. The subject of an award-winning biographical film, Temple Grandin, in 2010 she was listed in the Time 100 list of the 100 most influential people in the world in the "Heroes" category. Marty talked to her on a visit here to attend the All-Ireland State Veterinarian's Scientific Conference. Web:www.templegrandin.com