CountryWide Saturday 11 May 2013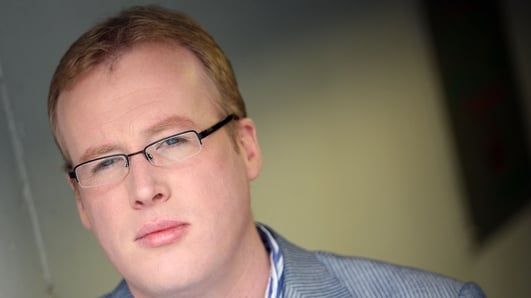 CountryWide
People, events and happenings around the country, presented by Marty Morrissey
IF THE CAP FITS YOU GET A JOB
Students- AgriAware have a job for you in Dublin Zoo for the summer! The winner has to be a C.A.P. Ambassador ,and the second prize is 2 summers as a C.A.P. Ambassador! Marty Morrisey went to the farm in Dublin Zoo to find out more about what is probably the best summer job in Ireland.
Web: http://agriaware.ie/
Those interested can enter by:
Email
Yvonne.redmond@agriaware.ie
Heading – Agriaware CAP Agriambassador
Or post to Agriaware
CAP Agriambassador
Waverly Office Park
Old Naas Road
Bluebell
Dublin 12
Deadline Fri May 24
TRACTORS AND BOLTS
The Tractor Nuts festival in is expecting over 350 tractors to rev up the town of Borris this weekend. This is the 10 th Anniversary of Tractor nuts and to mark the year of the Gathering there will also be "Fordson Gathering" in Borris House on Saturday 11th May, consisting of ploughing, tractor backing demo, farmer's market, bachelors bootcamp and much more! Suzanne Campbell can tell her PTO from a hole in the ground so we sent her to Borris to check it out.
THE BADMINTON RACKET
The only one found guilty at the Badminton Horse Trials was Frances Shanahan, who confessed to being a 3 day event nut. She was at last week's Mecca for 3 day eventers and came back with the bit between her teeth and a report in her pocket.
FIRST ROSE?
This year is the 200th Anniversary of the publication of the The Last Rose of Summer by Thomas Moore, the bard of Jenkinstown, Co Kilkenny. Former head of the GAA and Kilkenny native Nickey Brennan is involved in the festival to celebrate this date and comes into studio to tell us about it and sing a tune - No! Relax! His daughter Nicola will do the singing
MEET UP AT THE TWEET UP
Tomorrow, on Sunday May the 12th, a group of women farmers and farmerettes will meet in Cillín Hill in Co. Kilkenny- many of them will be meeting for the very first time...but why? Well it all started with a tweet. The group, who collectively use the hashtag #farmerettes met over Twitter and have arranged to put a face to the name in their first group meet up - a Tweet up - and Countrywide reporter Louise Denvir will be heading down to Cillín Hill in Co. Kilkenny tomorrow to find out more.
Follow the tweet up on the 12th of May:
https://twitter.com/RTECountryWide
About The Show
Speech Broadcaster of the Year Damien O'Reilly and the CountryWide team feature the events, people and happenings that bring colour and life to communities, towns and villages across the country.