CountryWide Saturday 4 May 2013
CountryWide
People, events and happenings around the country, presented by Damien O'Reilly.

NEW AGE FOLK
It's 25 years since Mary Nally set up Third Age, the national voluntary organisation for people who may no longer be in paid employment, but can remain healthy, fulfilled and continue to contribute to society.She talks to Damien about her time with 3rd Age and her retirement as long standing CEO.
Louise Denvir went to their HQ in Meath to see what goes on.
Third Age, Summerhill, Co Meath
Tel: (046) 955 7766

HELPLINE - LoCall 1850 440 444.
Keywords
MORE THAN CONSOLATION
Paul Kelly is the founder of Console, the suicide prevention charity,who also run the Farm & Rural Stress Helpline – 1800 742 645 for the Health Service Executive (HSE) South which is targeted specifically at farmers and people who live in rural areas.
The helpline is open daily on a 24/7 basis and is staffed by professionals who can offer callers support and advice in complete confidence.
Farm & Rural Stress Helpline – 1800 742 645 Console Helpline 1800 201 890 http://www.console.ie/
Other charities involved with suicide prevention include: 1Life -24/7 Suicide prevention helpline on 1800 24 7 100
TULLOW
John Murphy has been running the mart in Tullow, Co Carlow for the last 35 years, and he is finally hanging up his gavel and cattle prod. Damien made the trip to the town where John Murphy's famous namesake Fr John Murphy is commemorated with a statue in the square ( the site ofhis execution after the 1798 rebellion ).. we expect John to have a much friendlier send off !
Tel Office: 059 9151142
Tel Mart: 059 9151296
Email: sales@tullowmart.ie
Web: http://www.tullowmart.ie/
Keywords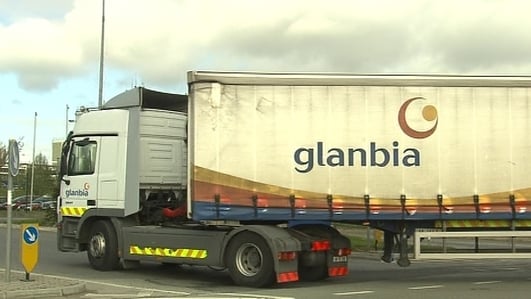 MILKING THE JOBS
Enda Kenny said it will be the largest single dairy investment in the history of the State- and who could doubt Enda.. It's the ingredients plant being built by Glanbia in Belview on the Kilkenny-Waterford border. The 20 hectare development will process 700 million gallons ofmilk annually, require more than €150m in capital investment and should be open for business in 2015. They expect to create 1,600 direct and indirect jobs. Glanbia reckon it's worth €400 million every year to the economy, with particular benefit to farm families and ruralcommunities.
Enterprise Ireland will part-fund the development. All produce from thenew facility will be destined for export markets. And what are Dairy Ingredients? Jim Bergin is CEO Dairy Ingredients Ireland with Glanbia and he fills Damien in the details.
Keywords
About The Show
Speech Broadcaster of the Year Damien O'Reilly and the CountryWide team feature the events, people and happenings that bring colour and life to communities, towns and villages across the country.