Countrywide Saturday March 23 2013

CountryWide
People, events and happenings around the country, presented by Damien O'Reilly.
Keywords
NDC COUNTRYWIDE SPONSOR
We are delighted to announce that the National Dairy Council (NDC) is the new sponsor of Countrywide !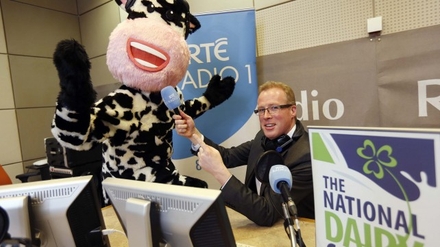 Keywords
MACK THE KNIFE
Jimmy O'Byrne performs "The Life and Music of Bobby Darin" is Dublin's NCH on Sun. 24th March 2013 – tomorrow night - with special Guest Kathy Nugent as Connie Francis. And he came in to give us a taster of the show with some live songs. Bobby Darin died at the young age of 38, having had multiple hits (mnost written by himself), several Billboard number 1s, acted, wrote film scores and crammed so much into his short life.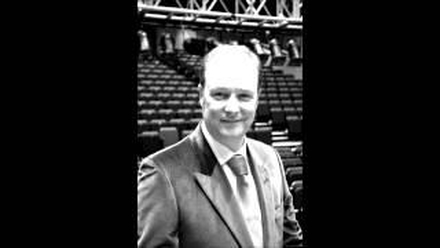 Keywords
CATTLE CARE – OF COURSE THEY DO!
An App that provides diagnoses and remedies for sick cattle was the winner of the second annual APPrentice competition which took place at Cork Institute of Technology as part of CIT Innovation Week . The man who designed the app is Paul McCarthy from Grenagh, Co. Cork, who is currently in his 4th year of a Business Information Systems degree. The app is targeted at farmers who can type in symptoms of their sick animal and the app suggests a diagnosis and remedy which the farmer can adopt.
GREEN SPROUTS IN BRUSSELS
Damien was in Brussels during the week attempting to unravel what the CAP reforms actually mean. Using his Eurojargon translator. And some reaction from some farmers in Ireland who neither support the existing proposals nor the IFA line. Still following us?
TILL THE RAIN STOPS
Frances Shanahan called to Annaharvey, near Tullamore, to talk to Henry Deverell, a large scale tillage farmer. Given the problems with the autumn harvest, the saturated ground up to the end of year and so on, tillage farmers must be having nervous breakdowns.
GUILTY PLEASURE OR JUST INNOCENT FUN
Louise Denvir headed off to St. Thomas' National School in Tallaght, Dublin to see how they won the Innocent and Grow it Yourself Competition! The campaign encourages 25,000 children to grow and eat their own crop. And alongside Louise at the award-winning school garden was chef Donal Skehan and the young gardeners, who explain how best to sow and grow and the lessons they've learned while producing their own food...
For teachers and youth-group leaders who want to get involved in the Innocent and Grow it Yourself campaign, you can apply for free growing pots, soil and basil, cress and pea seeds. Check their site below
Web: www.innocentdrinks.ie/sowandgrow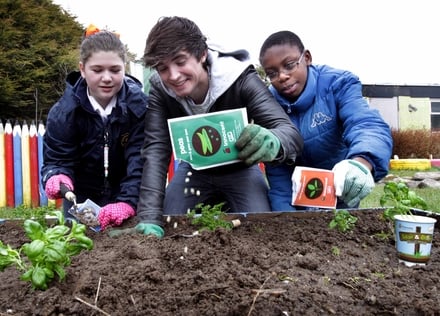 Keywords
WOOLY BULLY?
The Zwartble is a breed of black/brown sheep originating in the Friesland region of the north Netherlands. There it was primarily used for the production of sheep milk as well as lamb and mutton. They were often kept alongside dairy cattle herds, but the breed declined dramatically until a recent revival. Suzanna Crampton takes Damien on a Zwartble tour at her smallholding in Bennetsbridge, Kilkenny. And then Damien went to Phillip Cushen down the road in Graignamanagh to see what happens with the wool they bring into their family woollen mills.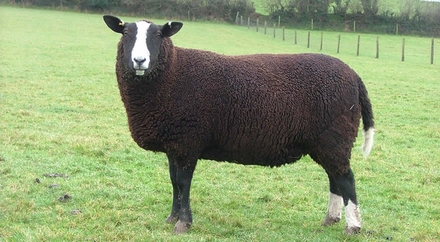 twitter.com/SuzannaCrampton
Cushendale Woollen Mills Ltd.
Mill Road,
Graig-na-managh,
Co. Kilkenny,
Tel: 059 9724118
email: info@cushendale.ie
ROUGH WETHER! ROUGH FOR LAMBS TOO!
Peadar O'Scanaill is a well known "large animal" vet, in the Meath area. Damien asked Peadar what is happening to farm animals especially new born lambs and calves with this appalling weather, upcoming fodder shortages and Schmallenberg Disease.
The Rath, Ashbourne, Co Meath
Tel : 018 351900
Or Veterinary Ireland : www.veterinaryireland.ie
About The Show
Speech Broadcaster of the Year Damien O'Reilly and the CountryWide team feature the events, people and happenings that bring colour and life to communities, towns and villages across the country.