CountryWide Saturday 26 January 2013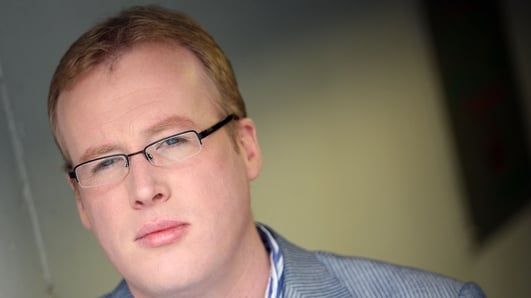 CountryWide
People, events and happenings around the country, presented by Damien O'Reilly.
CHIPS !
News this week that the price of a bag of chips is about to rise, as the cost of sourcing potatoes has doubled becuase of the bad summer ! Louise Denvir visited San Reno chipper in Ashbourne
HORSE OUTSIDE ?
Ella McSweeney went through some unanswered questions on the horse meat trade and what, if any, connections it has to recent events here . She also talked to Offaly livestock farmer, John Cleary, and he made his feelings on recent happenings pretty clear.
We received this statement from The Department of Agriculture:
The Department has been able to reduce the number of inspections at meat plants during the period concerned by moving to a more targeted system of inspections. A risk assessment is conducted each year of every Department approved meat plant. This determines the frequency of inspections for the individual plant. In addition a multi-annual national control plan (MANCP) is drawn up, as required under EU legislation. This sets down a minimum overall number of inspections to be carried out in meat plants. The Department has consistently exceeded this target. For example, in 2011 the target was 3,055 inspections, while the actual number of inspections conducted was 7,189.
Also, in relation to the USPCA story,
Officials from the Dept of Ag met with Mr Philpot last week following his claims on another show and continue to follow up with him.
Keywords
LOVE BURGERS ?
Frances Shanahan met Jarlath Kelly, who operates a mobile butchers shop from his home near Tuam in County Galway. Maybe some clouds have a silver lining because butchers are reporting an increase in fresh burger sales since the crises
Keywords
KERRYGOLDMINE
There are few enough internationally recognised food brands from Ireland and Kerrygold is one of them. Irish Dairy Board CEO, Kevin Lane, told Damien what they are doing to keep Kerrygold in the spotlight and how they use it to spearhead their export drive for all dairy products
SPANISH POINT VEGETABLES!
The Talty Family in Caherush, Quilty, Ennis, Co. Clare have harvested quality Sea Vegetables through four generations. These days they trade as Spanish Point Sea Vegetables. Ger Talty took Marty Morrisey for a paddle at the seashore and a tour of where they dry and package the many varieties of "sea-weed" they produce.
Keywords
DES-PERATE FOR LOVE
Des Keogh is on tour with his one man show, The Love Hungry Farmer, adapted from the writings of John B. Keane: Carlow on Feb 2 and a 6 day stint in Dublin's Gaiety starting the 4th.
Keywords
About The Show
Speech Broadcaster of the Year Damien O'Reilly and the CountryWide team feature the events, people and happenings that bring colour and life to communities, towns and villages across the country.