We've a successful compost heap in the allotment. Terry Byrne and the team bring vegetable waste, newspapers, grass, coffee grinds and more to the pile, but there's one ingredient in the mix that's making all the difference: comfrey.
When Boland's Mill, in Ringsend, Dublin, ceased production in 2001,Terry took an early retirement after years of milling flour. He soon became one of the founders of Grow It Yourself (GIY) Sandymount, and has been involved with GIY International since it began in Dublin. Check the all singing all dancing report here. or click on the pic of Terry.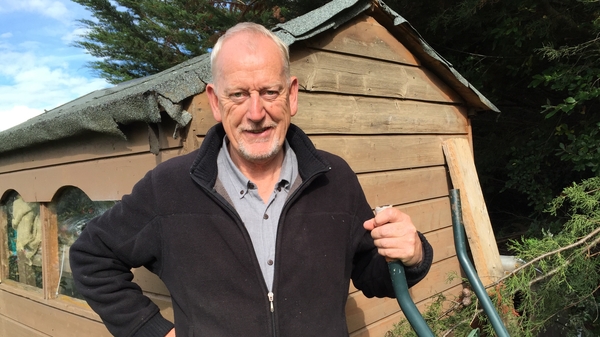 If you've ever caught a glimpse of the Fair City set through the trees surrounding RTÉ in Donnybrook, chances are you've spotted CountryWide's allotment too. Nestled behind the foliage, it directly faces Carrigstown. It's a quiet space for planting, but occasionally the silence is broken when drama unfolds outside McCoy's on the Main Street!
This week, Louise met Ursula from the GIY Sandymount team. They have a glut of courgettes in the harvest - check out her multi-media report here.