CountryWide Saturday 22 September 2018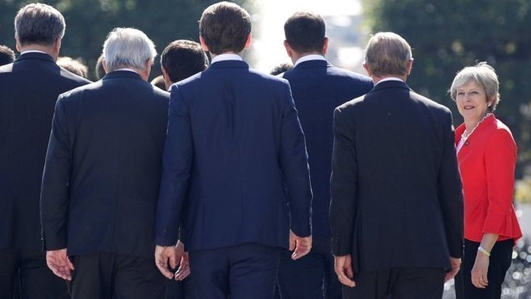 Francis Brennan and Michael O'Neill
2 unrelated pieces here.. First Francis Brennan, star of TV shows like " At Your Service", talks about tourism. hospitality and more with Damien.. And then..
It has been another dramatic week for Brexit. British Prime Minister Teresa May was sent home with a bruising from the EU leaders summit in Salzburg this week. But she wasn't the only British politician to be sent their merry way this week.
Former UKIP leader and champion of Brexit, Nigel Farage, has been asked ( politely) not to drink in The Old Hack Pub in Brussels which is owned by Irishman Michael O'Neill.
Keywords
About The Show
Speech Broadcaster of the Year Damien O'Reilly and the CountryWide team feature the events, people and happenings that bring colour and life to communities, towns and villages across the country.