Callan's Kicks Friday 18 October 2013
Fear strikes into the heart of all those in public life... as 6.30pm on a Friday nears, anxious fingers twiddle dials, politicians and celebrities feel their hearts sink as they tune in to Callan's Kicks, the award-winning satire show, and realise they are not in it this week. Oh well, there's always next week...
Listen here to last week's show.
Dobbo, scion of the Six One, has recorded a special message for his fans.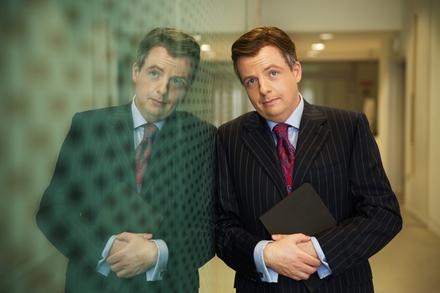 Dear news viewers,
Sit back, relax and slip into the something more comfortable like that neighbour sweeping the leaves in their underclothes and tune in every Friday at 6.30pm to Callan's KIcks.
It's also available as a podcast on the RTE Radio Player for those of you hitting the Merlot early on a Friday. Callan's Kicks is still on the radio as it's considered too dangerous for TV. (That's the slogan I'm sticking with, even if RTE TV bosses really just consider it too muck for telly.)
Our last series covered the General Election and even after 12 weeks on air, we ended it without a Government. Like us, they've had a few months off but now we're back, Enda's mojo is back and Leo's on his back so it's going to be a wild ride from now to Christmas. This time we've got a whole new cast of Cabinet characters to slag off, plus the most mental US Presidential Election in history. We've nookie-mad John Halligan, publicity-mad Katherine Zappone and mad-mad Danny Healy-Rae, among others.
Strap in and let me fill you with some news.
Yours in newsworthiness,
Dobbo
Big Anchor of the Year.