Climb Sunday 21 July 2013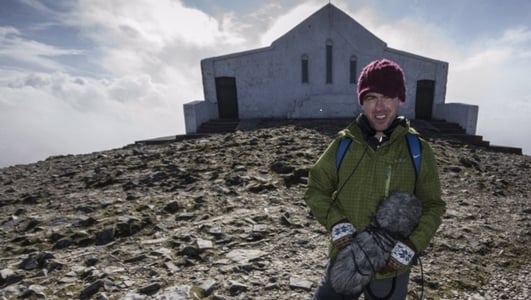 Climb - Sliabh Donard
Julien Clancy tackles four of Ireland's most iconic Irish mountains for the first time. Julien visits the picturesque village of Newcastle, nestled at the foot of Sliabh Donard. Shadowed by ominous rain clouds, he hikes his way to the summit with locals, Noel Smith from Granite Tours and Peter McGowan. Together with archaeologist Sam Moore, they share stories of the mountain's epic past from its secret smuggler's paths on its slopes to the remains of ancient burial chambers on its summit. We also visit the incredible Mourne Wall which rises and falls for 22 miles across the peaks of the Mourne Mountain with the master stonemason, John Rooney and his nephew Paul of Rooneystone, who describe to us Antrim's forgotten granite men, who conquered Donard with such an incredible feat over 100 years ago.
Presented and Produced by Julien Clancy.
Sound by Carl Mullan and Mixed Bag Media.
This programme was made with the support of the Broadcasting Authority of Ireland.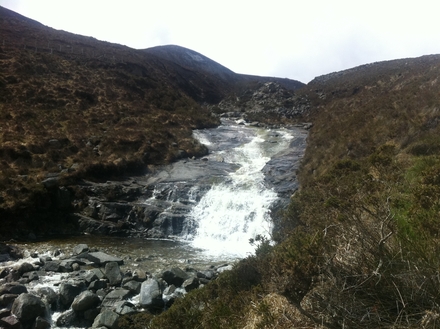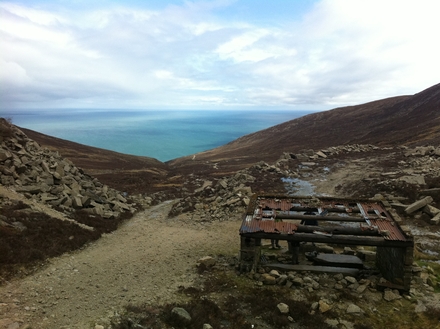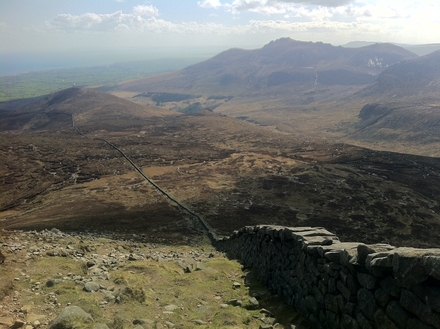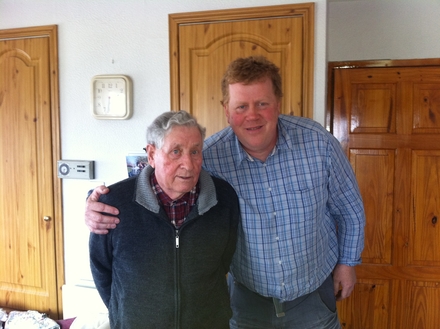 John and Paul Rooney of Rooneystone
Keywords