The Book On One, July 29th- August 2nd 2013
The Book on One is a celebration of writing from all over the world, with five 15-minute excerpts from a single book broadcast each week.
CURRENT SERIES
27 February to 10 March - 'My Brilliant Friend' by Elena Ferrante, read by Ali White.
The first book in Ferrante's acclaimed Neapolitan series of novels follows childhood friends Elena and Lila as they navigate adolescence.
HOW TO LISTEN BACK TO THE BOOK ON ONE
You can listen back to the last four weeks of The Book on One here: Listen
['Listen' will open the most recent episode in the RTÉ Radio Player. If you would like to hear an earlier episode, please click on 'Listen back further' - in the middle of the Player screen - which will open a calendar.]
13 to 24 February - 'Sense and Sensibility' by Jane Austen, read by Kathy Rose O'Brien (two weeks).
6 to 10 February - 'Dinosaurs On Other Planets' by Danielle McLaughlin, read by Andrew Bennett.
30 January to 3 February - 'Astray', short stories by Emma Donoghue, read by Caitríona Ní Mhurchú.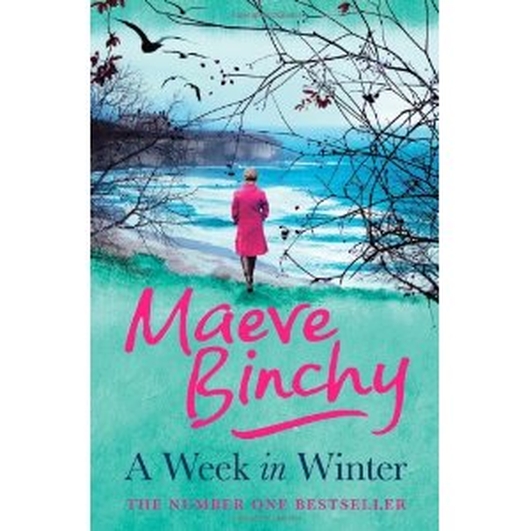 'A Week in Winter' by Maeve Binchy
Maeve Binchy passed away on the 30th of July 2012 and to mark the first anniversary of her death, The Book on One this week features her final novel, A Week in Winter.
The story is set in a small Irish town on the Atlantic Coast of Ireland. It tells the story of Geraldine Starr, known to everyone as Chicky, who leaves Stoneybridge as a young woman, only to return twenty years later to turn the rambling old Stone House into a hotel, a project which changes her life as well as the lives of those who come to visit.
The reader is Kate Binchy.
A Week in Winter is published by Orion Books.