Art and History
Tonight 's programme looks at art and history and in particular how art can and does illuminate history, in particular the history of Ireland a century ago.

Presenter Vincent Woods visits the "Dublin Divided September 1913" exhibition at the Hugh Lane gallery in Dublin, discussing the exhibition with curator Margarita Cappock, and Dr Eimear O Connor, author of "Art, Politics and Building the Irish Nation."
The exhibition runs until 2nd February 2014.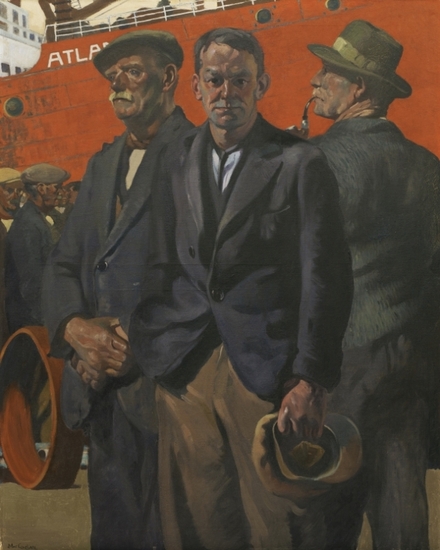 Collection: Dublin City Gallery The Hugh Lane
Dockers, c. 1933-34
c. 1933-1934
Oil on canvas, 125.4 x 100 cm
Presented by the Thomas Haverty Trust, 1935.
Reg. 765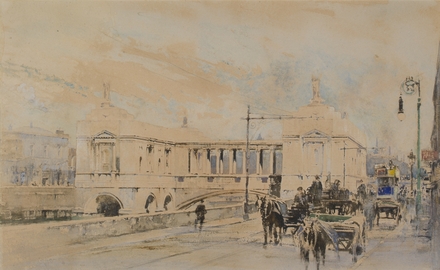 Collection: Dublin City Gallery The Hugh Lane
William Walcot
b. Odessa 1874 – d. London 1943
Proposed Bridge Gallery, near front view
c. 1912
Watercolour on paper, 51 x 81.2 cm
Lane Bequest, 1913
Reg. 200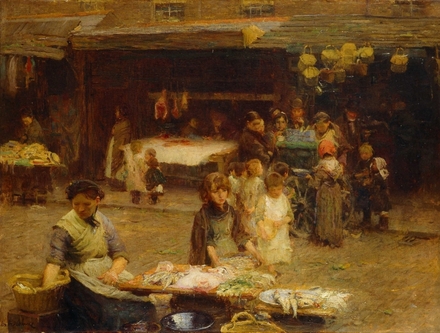 Collection: Dublin City Gallery The Hugh Lane
Walter Frederick Osborne
b. Dublin 1859-d. Dublin 1903
The Fishmarket, Patrick Street
1893
Oil on canvas, 59.7 x 80 cm
Lane Gift, 1912
Reg. 23

In studio, Vincent Woods discusses the theme with Catriona Crowe, Head of Special Collections at the National Archives, poet Theo Dorgan who wrote the preface to "Songs of Freedom - the James Connolly Songbook", and Paul Rowse, of the School of History and Archives at UCD, and director of the Century Ireland project.

The programme features a three-minute version of "Strumpet City" written by Mike Finn, and performed by David Herlihy.