Arts Tonight Monday 11 November 2013
The most recent series of Arts Tonight has now concluded. Podcasts of all the programmes in this recent series, as well as previously broadcast Arts Tonight programmes, are available here.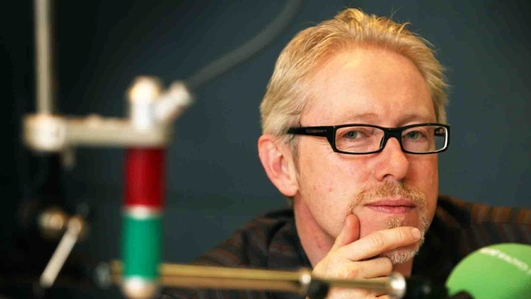 Arts Tonight
On this week's Arts Tonight on Monday 18th November....remembering Lou Reed – poet of the street and the Underground. The musician who transformed rock music and wrote some of the most original songs of modern, urban life.
Guests Gavin Friday, Paul Page of Whipping Boy and music journalist Billy O' hAnluain join Vincent Woods to celebrate the spirit and music of Lou Reed.
An in-depth examination of the arts in Ireland today.
Arts Tonight Monday 11th November
Arts Tonight visits the Eileen Gray exhibition at the Irish Museum of Modern Art in Dublin with curator Jennifer Goff, and Vincent Woods discusses Gray's work and legacy with artists, architects and critics, including Yvonne Farrell, Sasha Sykes and Aidan Dunne.
About The Show
Art Tonight with Vincent Woods is a weekly indepth programme of culture and the arts in Ireland and internationally.
We hope you enjoy the programmes and please do contact us with your comments at artstonight@rte.ie