Arts Tonight Monday 27 May 2013
The most recent series of Arts Tonight has now concluded. Podcasts of all the programmes in this recent series, as well as previously broadcast Arts Tonight programmes, are available here.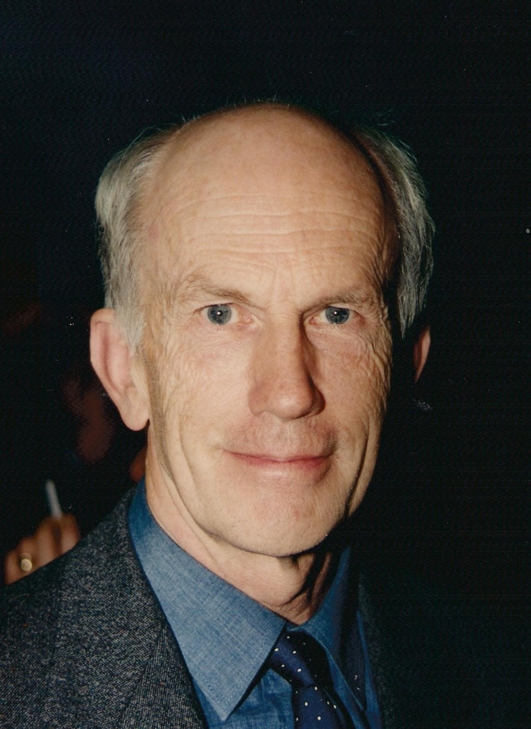 Arts Tonight Monday 27 May 2013: Christopher Fitzsimon
On tonight's programme, writer, theatre and television director, author of many books and former artistic director of both the Abbey and the Lyric Theatres, Christopher Fitz-Simon, on a life in theatre and in letters. He is a noted theatre historian and his most recent book is Buffoonery and Easy Sentiment: Popular Irish Plays in the Decade Prior to the Opening of the Abbey Theatre. On the programme he reads from his biography of Micheál MacLiammóir and Hilton Edwards, The Boys, and from his own memoir, Eleven Houses. We also hear from recently discovered letters from Christopher's great-great-uncle Ben Foster Elliot, who emigrated to the United States in 1849 from the cottage Christopher also lived in as a child in Smithborough, Co. Monaghan. These letters have just been published in Clogher Historical Record; they are read by Charlie Bonner. Also included in the programme is a short extract from Christopher Fitz-Simon's series for BBC Radio 4, Ballylenon, and extracts from Puccini's La Boheme and from Judy Garland's Trolley Song from Meet Me in St Louis.
Arts Tonight podcast 27 May 2013: Christopher Fitz-Simon
Christopher Fitz-Simon on theatre, television, MacLiammoir and Edwards, and his long-lost great-great-uncle
About The Show
Art Tonight with Vincent Woods is a weekly indepth programme of culture and the arts in Ireland and internationally.
We hope you enjoy the programmes and please do contact us with your comments at artstonight@rte.ie