Arts Tonight Monday 6 May 2013
The most recent series of Arts Tonight has now concluded. Podcasts of all the programmes in this recent series, as well as previously broadcast Arts Tonight programmes, are available here.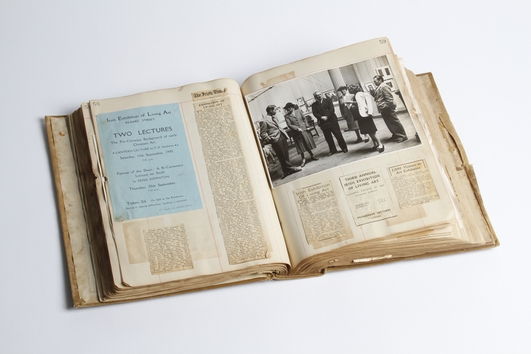 Arts Tonight 6 May 2013
NCAD librarian Edward Murphy on the rich collection of documentary material he has built up at NIVAL -- the National Irish Visual Arts Libary at NCAD, http://www.nival.ie. We also hear from library manager, Donna Romano.
And Mary Moynihan of Smashing Times theatre company on the company's current work, including Thou Shalt Not Kill, a living theatre installation showing in Derry and Letterkenny later in May. Extracts from that work are read by Cathy White and Fiona Bawn-Thompson.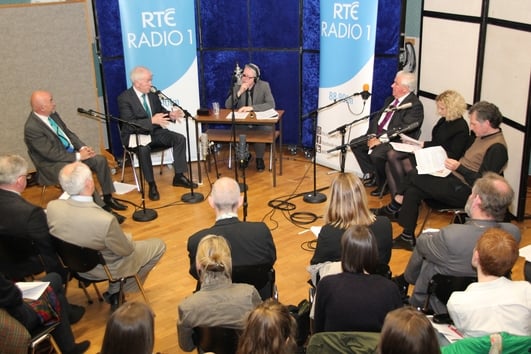 Coming up on Monday 13 May 2013
On Monday's Arts Tonight, the Ministers for Education and Arts join forces on the new arts in education charter, which sets out a series of aspirations and commitments for the promotion of arts within the education system. Guests include: Minister for Arts, Jimmy Deenihan; Minister for Education, Ruairi Quinn; director of the Arts Council, Orlaith McBride; John Coolahan, chair of the implementation group for the charter; Ciaran Benson, author of the influential 1979 Arts Council report on arts in education; Helen O'Donoghue, IMMA; Lorraine Comer, National Museum; Jane O'Hanlon, Poetry Ireland; Arthur Lappin, The Ark; Siobhan Parkinson, writer; Ciara Halpin, artist; Pat Kinsella, retired principal of Colaiste Choilm, Ballincollig; Dermot Carney, arts officer with the National Association of Principals and Deputy Principals; Ger Ó Sé, Association for Creativity and Arts in Education. Recorded with an audience including Transition Year students from St Louis's High School, Rathmines and Belvedere College, Dublin. Special thanks to Aisling Grennan and to Eileen Heron.
About The Show
Art Tonight with Vincent Woods is a weekly indepth programme of culture and the arts in Ireland and internationally.
We hope you enjoy the programmes and please do contact us with your comments at artstonight@rte.ie