Arts Tonight Monday 22 April 2013
The most recent series of Arts Tonight has now concluded. Podcasts of all the programmes in this recent series, as well as previously broadcast Arts Tonight programmes, are available here.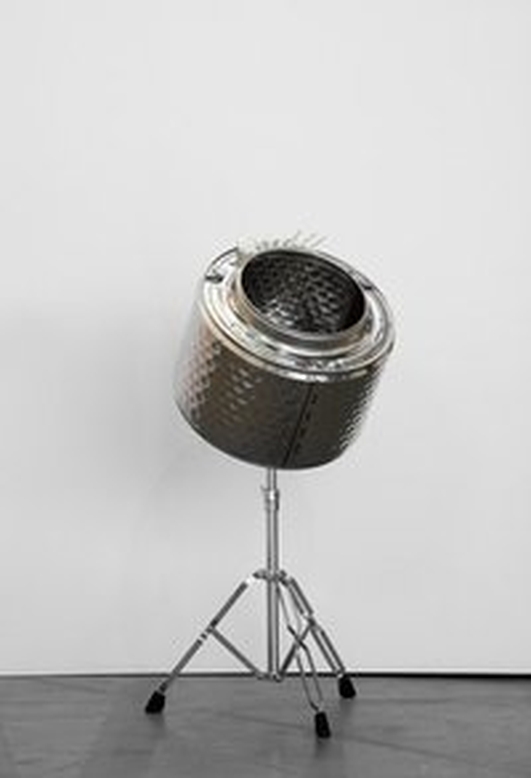 Arts Tonight 22 April 2013: False Optimism at the Crawford, and Cork City Ballet
Tonight, a programme from Cork: we visit False Optimism, the recently opened exhibition at the Crawford Gallery, co-curated by the Crawford Gallery and the Autocenter Gallery in Berlin. Voices on the programme: Peter Murray, director of the Crawford Gallery, Maik Schierloh and Joep van Liefland of the Autocenter Gallery; artists Una Quigley, Stefan Becker Schmitz. And Alan Foley, artistic director of Cork City Ballet, which he founded 21 years ago, discusses his life in ballet, from his early days with Joan Denise Moriarty to the Kirov Ballet in Russia, to the ballet schools he's founded around County Cork -- and the forthcoming Ballet Spectacular production planned for November this year, which will be led by ballerina Lucia Lacarra.
Arts Tonight 22 April 2013 podcast: False Optimism at the Crawford Gallery, and 21 years of Cork City Ballet
A visit to an exhibition of Berlin and Irish artists' work at the Crawford Gallery in Cork, and Alan Foley on 21 years of the Cork City Ballet
About The Show
Art Tonight with Vincent Woods is a weekly indepth programme of culture and the arts in Ireland and internationally.
We hope you enjoy the programmes and please do contact us with your comments at artstonight@rte.ie