Arts Tonight Monday 4 February 2013: Alice Maher
The most recent series of Arts Tonight has now concluded. Podcasts of all the programmes in this recent series, as well as previously broadcast Arts Tonight programmes, are available here.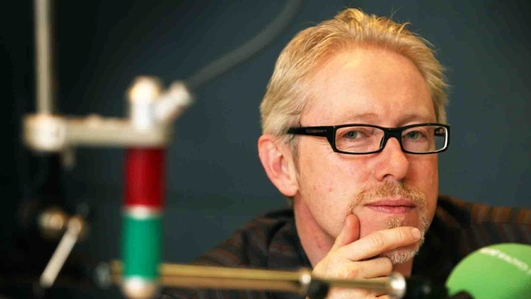 Arts Tonight
An in-depth examination of the arts in Ireland today.
On tonights programme: artist Alice Maher on her major retrospective currently running at the Irish Museum of Modern Art, Earlsfort Terrace, Dublin, 'Becoming'. With contributions from Maher's collaborators, composer Trevor Knight, actor Olwen Fouéré and lighting designer Aedín Cosgrove, and some young visitors to the show.
For our programme remembering Dennis O'Driscoll, click on Monday 28 January, above right, or select 'podcasts', above.
About The Show
Art Tonight with Vincent Woods is a weekly indepth programme of culture and the arts in Ireland and internationally.
We hope you enjoy the programmes and please do contact us with your comments at artstonight@rte.ie