Arts Tonight 12 November 2012: Eithne Jordan and the John Banville Reader
The most recent series of Arts Tonight has now concluded. Podcasts of all the programmes in this recent series, as well as previously broadcast Arts Tonight programmes, are available here.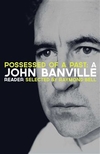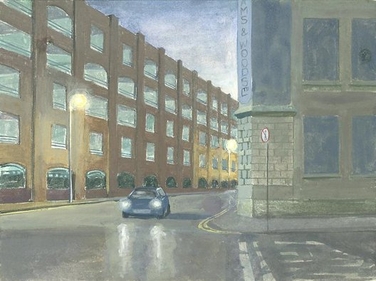 On Monday's programme, painter Eithne Jordan on her exhibition En Route at the Rubicon gallery (now showing) and Street at the RHA (opening Thursday 15 November). And Raymond Bell and John Banville join Vincent Woods to discuss Possessed of a Past: A John Banville Reader, just published by Picador, and selected by Raymond.
Eithne Jordan: Car Park III, 2011, goache on paper, 18 x 24cm.
**Coming up this month: we team up with Kaleidoscope http://www.kaleidoscopenight.com/ for a special Arts Tonight recording, with studio audience, of a taster of Kaleidoscope: A Night of Music. The recording will take place at 8pm on Thursday 29 November in the RTÉ Radio Centre and will last about an hour. There'll be music by Linda Buckley, Astor Piazzolla, Sofia Gubaidulina, Gavin Bryars and Jacques Brel and the performers include Kate Ellis, Cliodhna Ryan and Gavin Friday. Audience places are free, but must be reserved. If you would like to come along, please email artstonightevents@rte.ie, including your phone number if possible, and we will be in touch with you to confirm your place. **