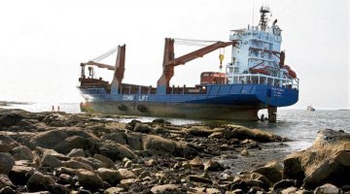 Pictured above the St Johns registered Pantanal on the rocks at Rossaveal before she was refloated , photo Joe O Shaughnessy of The Irish Times .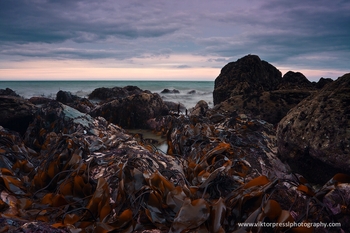 Hello and welcome aboard this weeks edition of Seascapes We'll be hearing about that Tall Ships meeting in Dublin Port Last weekend ; Michael Smith author of "Great Endeavour –Ireland's Polar Explorers " tells us about Edward Bransfield Stay tuned and you can win a copy of this book published by the Collins Press all this month ; Olwen Gill reports on the islands from Inishmore and John Joyce from the Marine Institute on the Weather Buoy Network and Beaked Whales ……………..first to Howth Yacht Club where on Wednesday of this week Seascapes attended an illustrated talk on The Asgard & Erskine Childers given by Tim Magennis , the following evening Howth Yacht Club announced their plans for the year ahead – we spoke Roger Cagney, Commodore of Howth Yacht Club , you can see a magnificent photograph of the Howth shoreline taken by Viktor Pressl above , also a shot of The Fastnet by Seascapes regular Niall O Regan …….and those recent works at the deepwater berth in Cobh from listener Brian O Dwyer ….. In Howth Yacht Club this week we met around the world sailor Pat & Olivia Murphy of Aldebaran fame ; former radio officer and author Jack Lynch, author and photographer Pat Sweeney and many associated with the remarkable Asgard and Erskine Childers which was the subject of Tim Magennis's absorbing , invigorating talk and the restoration of which by John Kearon and his team at The National Museum , Seascapes has been following over the past few years – we'll be bringing you a Seascapes special During the Summer when the vessel is on view at last to the public Seascapes believes in the building in which it was restored……….in the National Museum at Collins Barracks, pictured below Pat Murphy receiving the Donald Sheehan Trophy from Roger Cagney, Commodore Howth Yacht Club.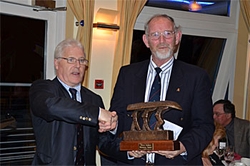 The 100 years old story of Antarctic exploration, with its incredible accounts of unbelievable hardship and endurance and survival and tragedy, has captivated people over many generations. What many will not realise is that the Irish were involved with every major event during that century of adventure – right from the first moment that the Antarctic continent was seen by humans up to the point where exploration came to an end. What brought these Irishmen together is that they were all men of the sea.
Sadly, their exploits were often airbrushed out of history because in every case from 1820 onwards, Antarctic expeditions sailed under a British flag. And the era of exploration ended in 1922 at precisely the same moment as Ireland gained her independence. Michael Smith, the Polar historian who wrote the best-selling biography of Tom Crean, has written a new book which for the first time tells the story of these forgotten Irish explorers. Over the coming five weeks on Seascapes we feature the forgotten heroes from Michael's book, Great Endeavour – Ireland Antarctic Explorers.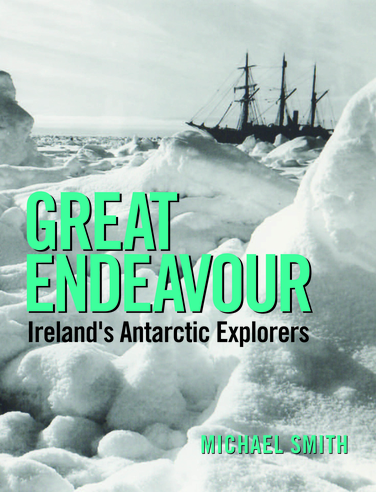 The old port of Ballinacurra in the most easterly reaches of Cork Harbour was once the bustling gateway to the town of Midleton. Today they are separated by the constant hum of the N25 and it is difficult to imagine that Ballinacurra was so vital to the area.
Another largely unknown fact is that Ballinacurra has a momentous link with the Antarctic.
The bond between Ballinacurra and Antarctica is Edward Bransfield, the sailor from the town who made the first confirmed sighting of the continent almost 200 years ago. Regrettably you will find no recognition of Bransfield's achievement- certainly not in Ballinacurra. There are no statues, no commemorative plaques and the only comprehensive account of Bransfield's life can be found in my new book, Great Endeavour.
Edward Bransfield, who was born in 1785, came from one of Ballinacurra's seagoing families. His father was a fisherman and his seafaring skills which his son picked up during his early life were much in demand during the Napoleonic Wars. In 1803, when the British navy was hunting for able-bodied seamen, the 18-years old Bransfield was unceremoniously press-ganged into the navy from the dockside at Youghal and spent well over a decade fighting the French.
He was clearly a very capable seaman who rose to become Ship's Master. After the war, he was stationed in the Chilean port of Valparaiso when a British merchant vessel, Williams, reported seeing uncharted land south of Cape Horn. The navy asked Bransfield to investigate.
Bransfield was given a crew of 30 and Williams, a brig of just 216 tons. They left Valparaiso at the tail end of 1819 to sail alone some 2,000 miles into the mostly unknown waters south of Cape Horn where they faced the hazardous mixture of fog, hurricane force winds and the threat of collision with icebergs.
Bransfield crossed the Drake Passage and soon ran alongside a chain of 11 small islands about 500 miles from Cape Horn. Today these are known as the South Shetlands Islands. A century later Shackleton's men tried in vain to reach these outposts after their ship, Endurance, was crushed by the ice.
Bransfield scouted the islands and then turned south into unexplored waters now called the Bransfield Strait. On January 30 1820 the haze lifted to present the remarkable sight of immense mountains and barren ridges of the Antarctic Peninsula. A Midshipman who kept a diary remembered being "unexpectedly astonished" by the sight of land which no one had seen before.
But there were a couple of twists to the tale. On the other side of the continent two Russian vessels under the command of Captain Thaddeus von Bellingshausen were also exploring the area. Three days before Bransfield's discovery, von Bellingshausen observed what he called "ice mountains" and "continuous ice" in the area near Dronning Maud Land.
However the Russian was uncertain about his discovery and not even convinced it was actually land. By contrast, Bransfield was 100% sure and dutifully recorded his sighting and mapped his discovery.
Unfortunately, some of Bransfield's records were lost in transit back to England and worse, the Admiralty in London was not particularly interested in his discoveries. Bransfield's plea to go back and verify his findings were flatly rejected.
Angry at his treatment, Bransfield left the navy and spent the rest of his life anonymously in the merchant fleet. He moved to England, was quietly forgotten and died in 1852 at age of 67. He outlived his rival von Bellingshausen by just 10 months.
History is divided over who first saw the Antarctic Continent. But what is beyond question is that Edward Bransfield, the master seaman from Ballinacurra, made the first confirmed sighting of Antarctica.
A statue or commemorative plaque in Ireland is the least he deserves.
Michael Smith on the remarkable Edward Bransfield whom we first learnt of in some detail from Sheila Bransfield here on Seascapes., our competition for copies of "Great Endeavour" is can you name the East Cork village where Bransfield was born. Answers on a postcard to Seascapes, RTE Radio 1, Fr Mathew Street , Cork or email to seascapes@rte.ie.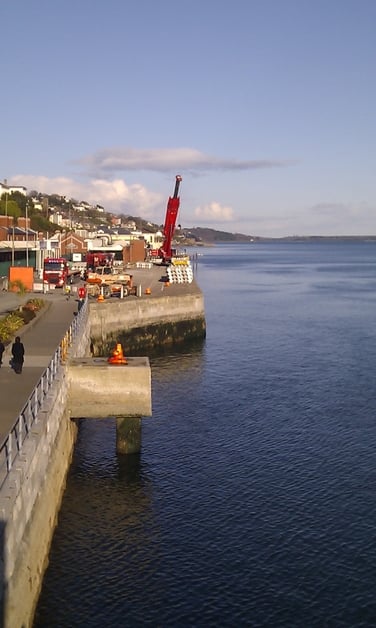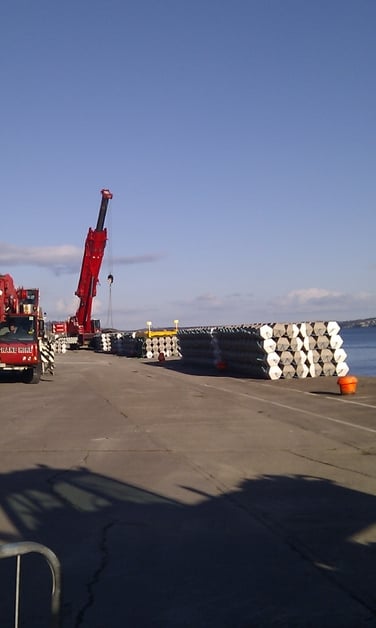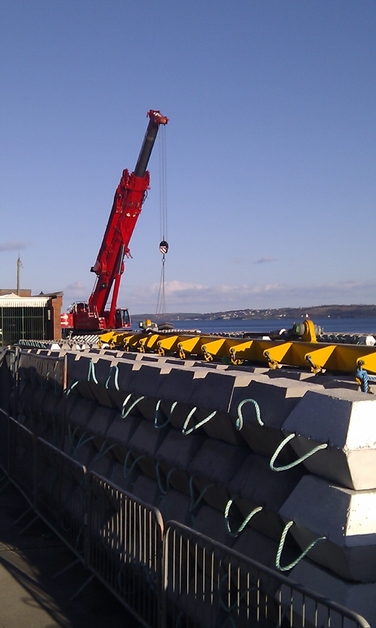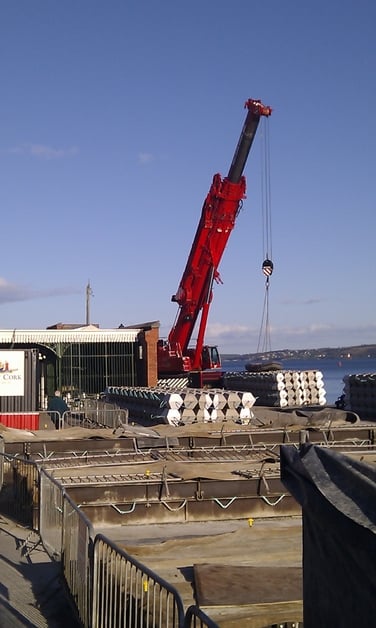 Now to celebrate the 10th Anniversary of the Irish Weather Buoy Network, Beaked Whales and Super Glue we head to Galway and hear from John Joyce of Foras na Mara/ The Marine Institute .
This year sees the tenth anniversary of a vital piece of marine technology – the Irish Weather Buoy Network – a joint collaboration between the Marine Institute, the UK Meteorological Office, the Department of Transport and Met Eireann. Established following a report in 1996 by the Fishing Vessel Safety Authority the first weather buoy M1 was moored west of the Aran Islands in 2001, followed by five other buoys forming a ring around the coast of Ireland.Since then, these buoys have been feeding back a stream of information on wind speed, sea and air temperatures, wave height and direction. This data is a key contribution to the weather forecasts broadcast by Met Éireann and feeds into flood warnings issued by local authorities – such as those issued in advance of the unusually high tides that flooded Ringsend in February 2002. The buoys were also part of the system used to predict and measure extreme sea state conditions like those during December 2007 when a wave height of 17.2m was recorded on the M6 buoy.Over the coming years each of the original buoys will be replaced with smaller, more sophisticated systems, capable of sending back more information, including parameters such as wave direction and the amount of salt in seawater – which is vital in the tracking of ocean currents and climate change studies.
But as well as gathering information on wind and waves, the weather buoy network also provides a necklace of floating platforms around the Irish coast which are perfect for other scientific experiments.On weather buoy M6 for instance, researchers from Dublin Institute of Technology have installed instruments to monitor the background state of the marine environment for a range of pollutants 200 miles out into the Atlantic.
Meanwhile, researchers from the Irish Whale and Dolphin Group and the Galway-Mayo Institute of Technology have attached sensitive microphones to one of the buoys to pick up the songs of beaked whales, animals that are difficult to track by any other means because they spend 95% of their time underwater.And finally, a series of experiments by the Zoology Department at NUI Galway are looking at the natural super glues used by barnacles to attach themselves to floating objects – such as weather buoys. If these experiments are successful, then we'll know a lot more about creating a natural superglue that can be used to mend bones in human surgery or, on the other hand, how to create ways of preventing barnacles clinging to ships and lowering their fuel efficiency.
It really is all about applying the best science and technology Ireland has to offer to a deeper understanding of our greatest natural resource - the oceans – to save lives, to accurately predict the weather and to open up new opportunities for environmental monitoring, conservation and human health. And you can learn more about these developments on our website at
www.marine.ie
.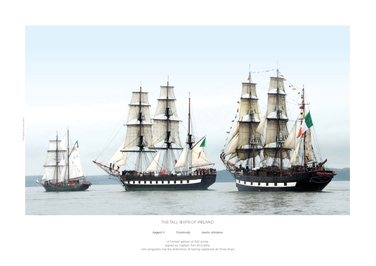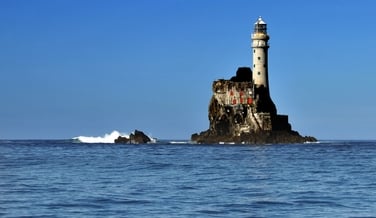 Following the sinking of the Asgard II and the decision to wind up Coiste An Asgard, the ISA (Irish Sailing Association) has facilitated a steering group with the establishment of 'Sail Training Ireland', an umbrella organisation developing a national sail training programme in Ireland. Sail Training Ireland, now incorporated as a limited company, is to be launched on Thursday the 14th of April 2011 in Dublin Port offices at 12:30pm. All those with an interest in Sail Training activities are very welcome to attend.
Sail Training International has awarded a bursary to Sail Training Ireland which will provide funding to support the participation of young people in The Tall Ships Races 2011 and 2012. Sheila Tyrrell, Chair of the steering group, who has a long history with sail training and in particular the Asgard remarked "We are delighted that we are in a position to formally launch the association, we are now taking applications for bursaries to allow young people to participate in the Tall Ships Race visiting Waterford later this year, and are also recruiting a manager to help manage the affairs of the association."
The aims and objectives of Sail Training Ireland are to promote the development and education of young men and women through the Sail Training experience regardless of nationality, culture, religion, gender or social background as well as to sponsor and support sea-going trainees. Sail Training Ireland will also engage with Sail Training International to establish a recurring Sail Training Ireland endorsed Tall Ships Maritime Festival every three to five years.
There will be a number of bursaries of up to a maximum of €1,000 available, towards the cost of the voyage. Each bursary shall not be more than 50% of the total cost of participation i.e. cost of the berth plus any travel expenses. Applicants should apply in writing using the application form published on www.irishsailtraining.com. Applications must be received by 30 April 2011.
Sail Training Ireland is also seeking to appoint a part-time manager to help with the development of a business plan and the day to day running of the organisations affairs. Further information on the position and a full job description can be found on the STI website www.irishsailtraining.com. Closing date for applications is Friday 22nd April.
The launch, sponsored by Arklow Shipping, is to be hosted by Dublin Port who are one of a number of ports supportive of the project.