Dr Katriona O'Sullivan, lecturer in psychology in Maynooth University talks candidly with Brendan about her body image issues and the latest solution on offer to people with similar issues - the gastric sleeve.
Body image is something that a lot of people wrestle with throughout their lives. It's something that Brendan O'Connor believes, in many ways, cuts to the heart of the human condition.
Dr Katriona O'Sullivan, best-selling author, and lecturer in psychology in Maynooth University, joined Brendan and told him how she took a trip to Turkey last year:
"I have body image issues, like every woman I actually know, in my whole life. There's not a woman that I don't know that doesn't have body image issues and where I live and the people I know, there's become a trend where, to become skinny, you can go to Turkey and you can get a gastric sleeve, basically and it's like a quick fix."
Katriona told Brendan that she's toyed with the idea of getting this done several times over the past few years, when her body image issues build to a crescendo:
"When I have a serious bout of, 'Oh my god, I'm not acceptable, my body's not acceptable.'"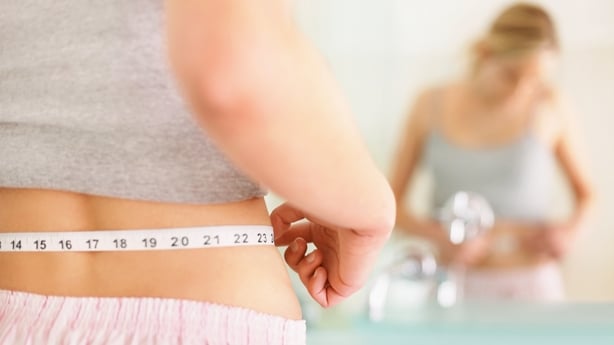 The "solution" is tantalisingly simple – you can, Katriona says, text a company in Turkey and tell them that you want to get a gastric sleeve:
"You tell them your weight and your height, and then they offer you an appointment to go and basically have 80% of your stomach cut away."
Put in unvarnished terms like that, it sounds more than a little drastic. And despite toying with the idea, Katriona has never done it because she doesn't believe that it's the way to love herself – and she's not actually unhealthy.
Then, last year, she went to Turkey on holidays for three weeks and things changed:
"By the end of the third week, when you're having your food and you're lying in your bikini and it's constant in my head, I was like, 'I'm going to do it. I'm here, I'm going to do it.' So I just texted the company."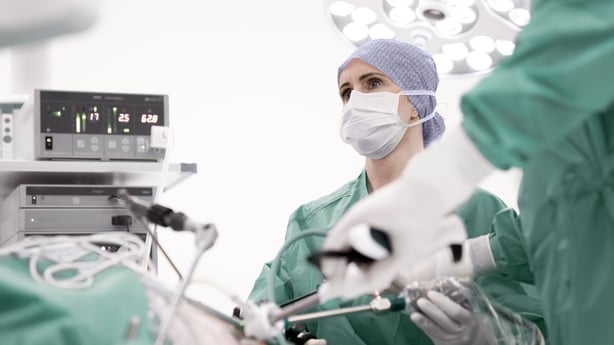 They make it so easy for people looking to get the procedure – there are no waiting lists, no National Treatment Purchase Fund. Katriona's appointment was set for the next morning. A doctor gave her a full medical work up before the procedure:
"When he scanned my liver and he scanned my kidneys, he looked me dead in the eye and said, 'You're a really healthy woman.' And it was like, for that moment, the light came on inside of me."
Katriona left the clinic without having the procedure. For her, she says, the gastric sleeve wasn't the right thing to do:
"It just represented the extremity of what's on offer and how, I suppose, women like me feel and think about our bodies."
Katriona is 46, so she's lived through a lot of advertised solutions designed to get people – mostly women – to lose weight over the last 25 years. Weightwatchers. Slim Fast. Clean Eat. Intermittent Fasting.
So, when she was younger, Katriona told Brendan, and she felt overweight – although she probably wasn't overweight at all – she would tell herself that she would start on one of these solutions the next day:
"So, when I would feel this disdain for my body, I would automatically jump to the solution in my mind that was pumped to me by society. And the new one is the sleeve, is the gastric sleeve."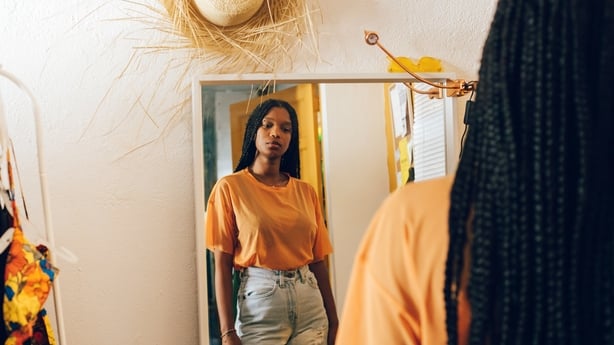 The worrying part for Katriona is that the sleeve doesn't seem to put an end to women's body image issues at all:
"It's not the sleeve because I don't judge girls who've done it, at the end of the day. But one of my best friends who has had a sleeve and she's really skinny, none of the body image issues have gone away for her. And I really believe, like, my body image issues wouldn't have left me. Because I've been really skinny. Like, I've been the size that I thought would make me happy, but, like, my problem with my body isn't actually to do with the size that I'm at."
What society believes women should look like, from Kate Moss to Kim Kardashian, how social media creates impossible standards, how every publication feels the need to always comment on women's appearance – all these things make it so difficult for women to get to a place where they're happy with their bodies. And it all creates so much non-stop pressure:
"It's like a tap dripping in the back of my head. And I think it's a tap dripping in a lot of people's heads, but we don't really talk about it. We talk about what we're going to do to fix it, but we don't talk about what causes it, or how bad it is to live with it."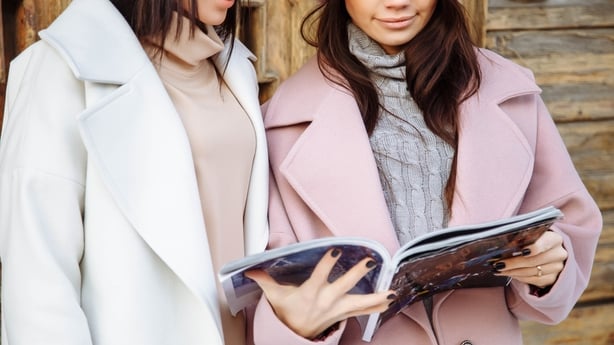 Part of Katriona's strategy to deal with that dripping tap was suggested to her by another psychologist. It's a football metaphor, which has as its central plank the notion that a strong back four is essential for defence:
"And so, it's like, good sleep, greens, some exercise and healthy social relationships. So them four things, if I can focus on them on a daily basis, I generally, the loudness of my body image issues can become smaller."
You can hear Brendan's full conversation with Katriona – and it's a deeply honest, tremendously moving chat – by clicking on the image at the top of the page.
If you've been affected by any of the issues raised in this article, there are details of organisations that offer advice and support on rte.ie./helplines.